Wasn't forced to convert to Islam, says Kalash girl Reena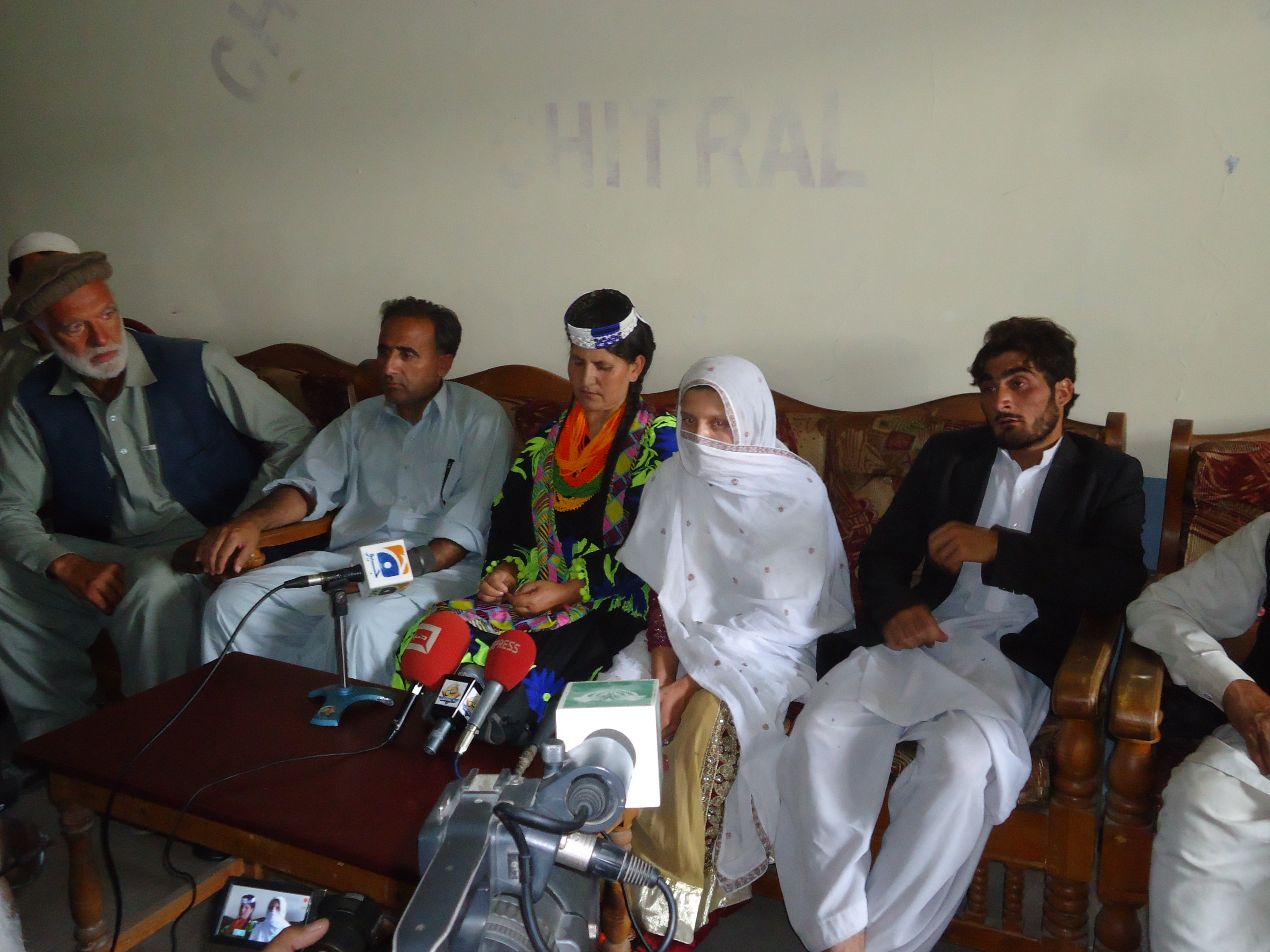 Chitral: Reena, a Kalash girl, has said that she wasn't forced to convert to Islam. She has said that changed her religion with her free will and that there was no pressure on her. She said this while talking to the media at the Chitral Press Club.
She said that some people spread rumor in the valley regarding her reconversion to Kalash religion, which caused an uproar and violence. She condemned the violence and vandalizing of some houses by a mob.
She apologized to the Muslim and Kalash communities living in the valley for being 'the cause of unrest in the region' due to a confusion. She said that in the past several people have converted to Islam, but no such incidents ever took place.
The press conference was also addressed by Kalash Qazi Sher Muhammad and Behram Shah, and former Nazim of the Bhumburet Union Council Nazim Abdul Majeed Qureshi.
Around 4,000 Kalash people are living in three valleys, collectively called the Kalash Valley in the Chitral District of KPK, bordering with the Nooristan Province of Afghanistan. They follow pagan religions and have a very rich and distinct culture. However, there have been reports of the conversion of the Kalash people during the recent past.
This particular conversion case became troublesome because some people spread the rumor that Reena had rejoined her ancestral religion. This created clashes yesterday in the region in which a number of people were injured due to stone pelting.
A truce was, however, reached today due to efforts of the district administration. The girl has been allowed by her father to stay with her uncle, who has already converted to Islam in the past.
Some Kalash based activists reported that they feel threatened due to the conversions and other socio-cultural changes occurring in the region. They have appealed for protection and promotion of their culture.
With reporting by Bashir Hussain Azad