World Youth Skills Day 2016 Celebrated at Hashoo Foundation Regional Office Gilgit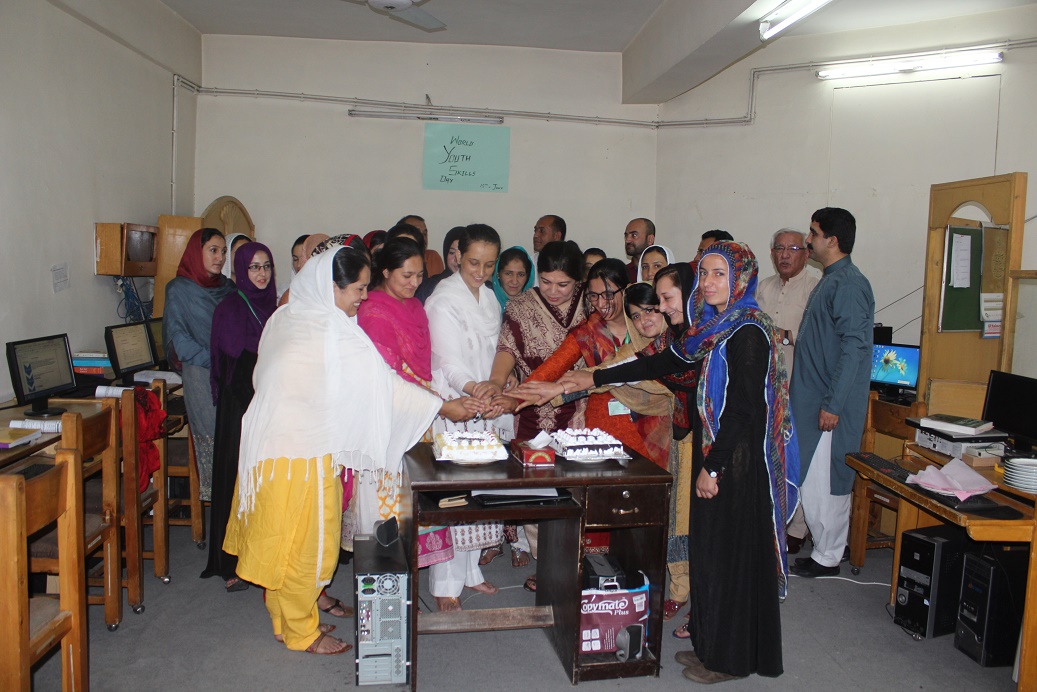 Gilgit: July 15 is World Youth Skills Day, and the United Nations is observing the day with a special event on the theme of "Skills Development to Improve Youth Employment." Understanding what works to support young people in today's and tomorrow's labor market through training and skills development.
World Youth Skills day celebrated at Hashoo Foundation Regional Office Gilgit, with trainees of Prime Ministers Youth Skills Development Programe, the project implemented by Hashoo Foundation to train Forty five (45) youth, Twenty (20) female and Twenty five (25) Male in Six month long training " Graphic Designing" from across Gilgit-Baltistan.
Hashoo Foundation initiated the Skills training program since its inception to enable young Pakistani men and women to make them Skillful and prepare them for the modern job market opportunities. These trainings are offered by the Hashoo Foundation through its Human Development Resource Centers located in Rawalpindi, Lahore, Chitral and Gilgit.
Keeping in view the importance of the World Youth Skills Day, Hashoo Foundation Regional Office Gilgit celebrated the event, talking with the trainees and participants of the event Regional Program Manager Hashoo Foundation Regional office, Gilgit, stated that, the modern era is of the skillful people, and without getting skills, it's hard to compete in the job market of the modern world.
Regional Program Manager has praised the trainers and trainees for their efforts and getting technical skill "Graphic Designing", he told them, off-course the training will benefit you in getting job or initiating your own Business.