How to Make a Boon Out Of a Short Vacation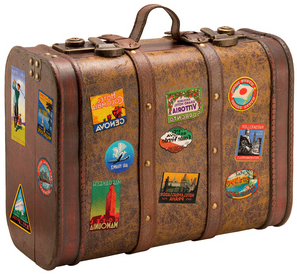 Amidst the hustle and bustle of our lives, it gets difficult to get some time off as a vacation for oneself. Although the expenses for these vacations are usually paid off by the employer, sometimes due to the short duration of the trips people are not that much motivated to go and enjoy their respite. Rather than getting marred by the short time, one should plan and make the necessary preparation to make the trip worth it. By planning and preparing smartly, one can maximize their time and have an amazing voyage.
Jovago Pakistan has compiled a list of tips that should help you  make the most out of your time.
Traveling within the same time zones
Since you will be going on a short respite crossing too many time zones will make you groggy and jet-lagged. So it is better that you focus on traveling to local tourist spots or to countries which have the same time zone as that of your country.
Flying not too far away
Flying to a destination that is on the other side of the world, especially when you have only a couple of days off is not a smart option. This will eventually lead you to not enjoying your trip because you are left with almost no time. So it is better to go and explore the local attractions within Pakistan.
Eating quickly
Devouring the local food is one of the greatest pleasures of travel and so we are not saying that you should not enjoy your meals. However, as you have time strings attached it is better to go sightseeing rather than divulging into a long meal. You can have a quick breakfast and lunch and save your time for a long scrumptious dinner. This will leave you with more time to explore the local tourist spots.
If you have any further suggestions through which one can get the most of their short vacation then do share it with us in the comments section below.