Awareness session about drug abuse held in Yasin Valleyn Ghizer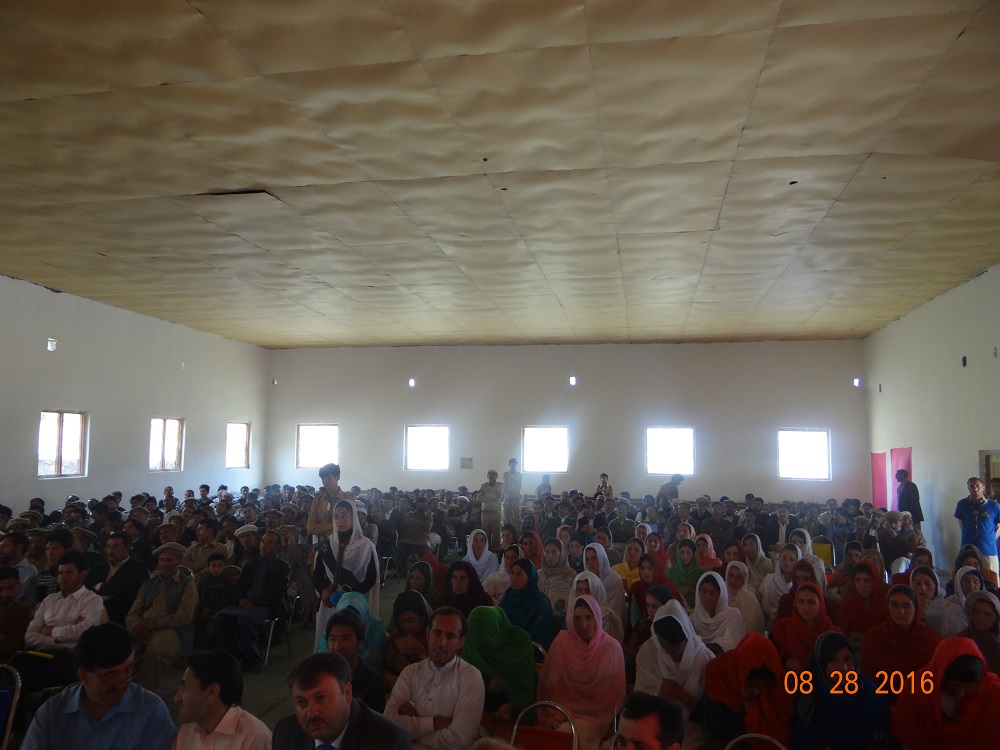 Gilgit: The Aga Khan Rural Support Programme (AKRSP) arranged a day long awareness session on drug abuse with the collaboration of Al-Karim Local Support Organization, at Taus Yasin on 28th of August. The event was arranged under Youth Drug Prevention Initiative (YDPI), a project of AKRSP funded by the Colombo Plan under it Drug Advisory Programme. Over 500 people, both men and women, from the surrounding villages attended the event.  Religious, political and social leaders were also presented at the session. The event was presided over by Mr. Aleem Jan, President Ismaili Council for Yasin, Punyal while Raja Jahan Zaib, Member Legislative Council GB, was the Chief Guest. The objective of this event was to raise mass awareness about drug abuse and motivate them act collectively for drug demand reduction and preventing youth from drug dependency.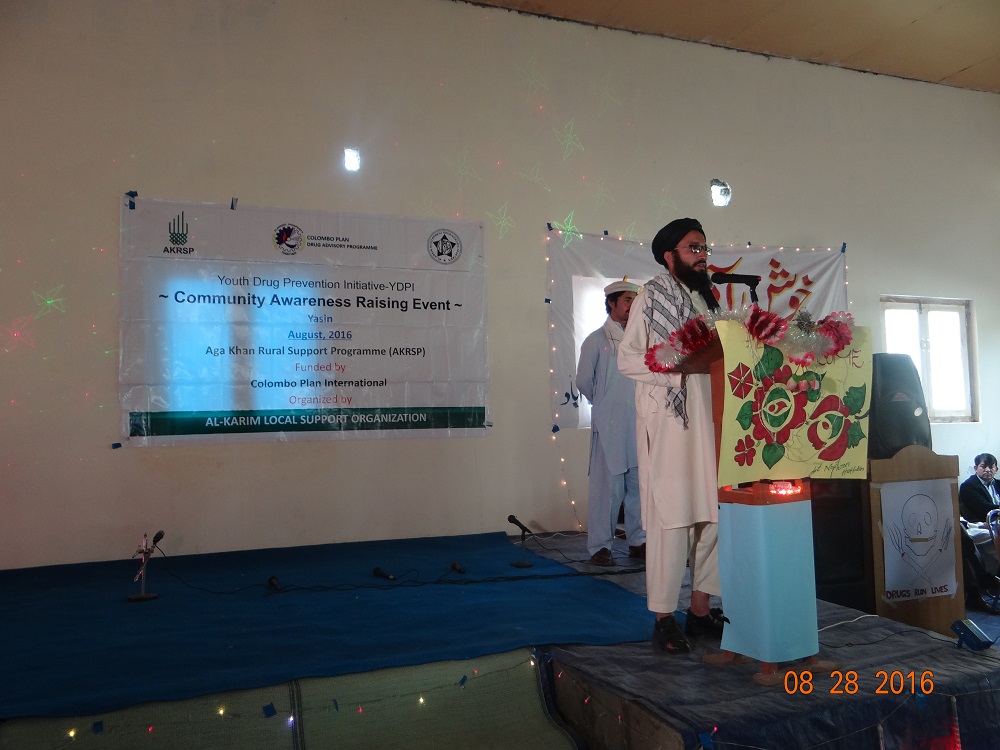 Religious scholars, Mufti Muhammad Amir and Al-Waiz Karim Khan shared the Islamic and theological perspective on drug, drug use and its impact on human society.  Both scholars noted that in the light of Quran and Hadith that all kinds and types of drug has been declared profane or forbidden and mother of all ill and evil. They urged the audience to abstain from all kinds of drug and advise their family and fellows the same. Experts from other fields of life i.e. medical, law, social, and drug prevention made detailed presentation on the subject matter.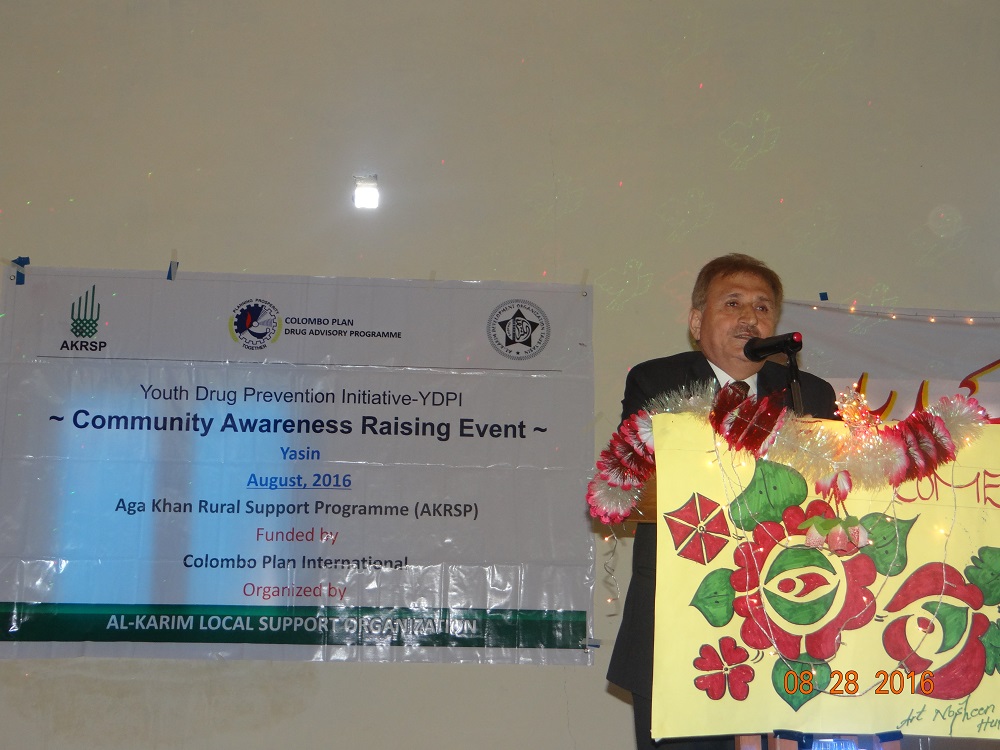 While talking to the audience Drug Inspector Mr. Ghayas, shared the activities and performance of his department in curbing drug flow into the area and controlling drug use among young people.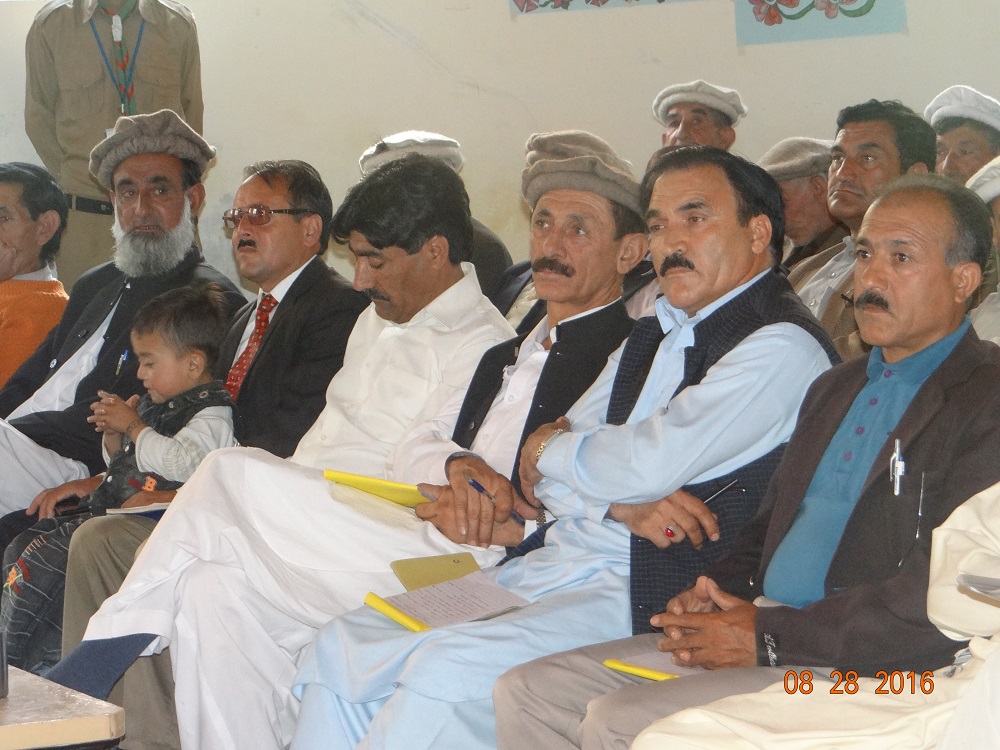 MLA Raja Jahan Zeb shared his mandate on drugs prevention in the valley. He noted that he and fellow MLAs have been influencing the concern authorities to block all possible ways of drug supply into the valley. He assured the organizers of his personal and official support regarding drug prevention efforts and activities.  He noted that drug prevention could be made possible by the joint efforts of the local communities, civil society, local administration and political representatives. He thanked AKRSP for arranging this event and bringing together experts from all walks of life to share their knowledge with the audience.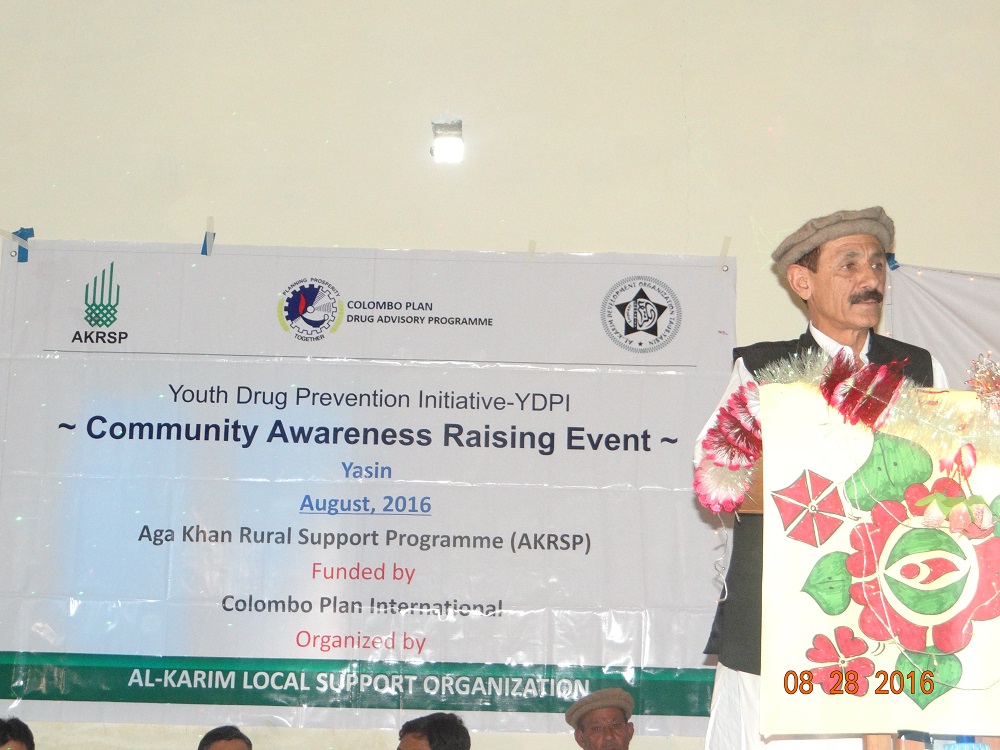 Mr. Aleem Jan, President Ismaili Council for Yasin in very detail talked about the status of drug use in the valley and touched upon some of the new additions to the substance e.g. Tincture (known as Tinchu), inhalants, prescription drugs and steroids etc. He urged the people to act together to create conducive environment for youth so they can stay away from drug abuse.
The event concluded with a musical program by local poets and artists who highlighted the negative impact of drug on human society.The audience and local leadership appreciated Colombo Plan and AKRSP's effort in arranging such informative and fruitful event in their area. They requested for more such events in every village of the valley.