Serena Hotels Annual Classic Car Show 2015 held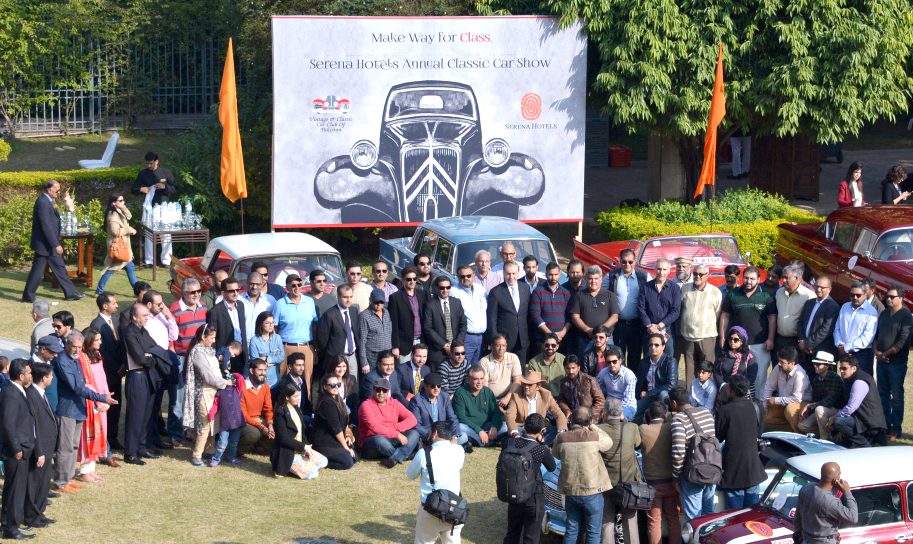 December 01, 2015: Serena Hotels under its Adventure Diplomacy Initiative hosted Serena Hotels Annual Classic Car Show 2015 at Islamabad Serena Hotel today. These classic cars had made their way into the capital all the way from Karachi after show casing them at Lahore this weekend. More than fifty elegant cars were displayed above 80 years of age. The oldest car being a Triumph Super 7 from 1927.
People from all walks of life gathered on a beautiful winter afternoon to witness classics that have only been seen on the silver screen. . The entire afternoon, enthusiasts engaged with the guests fascinating them with tales of how they managed to get such unique car's in perfect running conditions from rust and scrap
Serena Hotels has been a firm supporter of Cultural, Sports and Adventure initiatives through which it gives back to the community by promoting such healthy activities and giving them a platform to showcase their talent.
The VCCCP was formed in 1987 to provide a ramp to classic and vintage car enthusiasts all over Pakistan. The club has progressed by leaps and bounds in the last ten years due to the passionate involvement of all connected to the vintage and classic car scene in Pakistan.
H.E. David Hale Ambassador of the United States of America to Pakistan graced the occasion. He praised Serena Hotels and VCCCP for given them the opportunity to witness these legendry classics this afternoon.