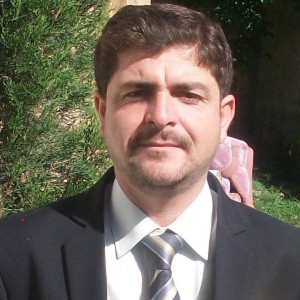 By SYED MUJAHID ALI SHAH
It was an April cloudy noon in 2007 when I first saw Germany while landing at Frankfurt Air port.I had to attend an year long professional course in mountain areas sustainable development in Munich the biggest city in former Western part of Germany .It also included a wonderful experience of internship in the European Alps.I was among 25 international participants from four countries belonging to High Asian region of Himalaya , Karakoram and Pamir of Pakistan, China, Nepal and Tajikistan.
The whole one year training was designed in German language.When I reached to a small city Saarbruchen of the smallest German state of Saarland, where we had to take German language courses,it was my first day German language class .My feelings of a new student was no other than that of  the first child day school when my mother left me in the Primary school at Phakar Nagar some 80 km northeast to Gilgit.We a class of 25 were as new to a language as we were at the first day of our school in Qaida class or Kindergarten.Our habits of those days were returning as that of the back sitting as lazy luster, irregularity in home tasks, the  regular and comparatively more intelligent and active students feeling themselves as monitors and people  who were always unfinished with their homework had to have their respect in the every morning in the class at the stake.Mr. Hallamayer in his late 50s was a typical tough but very loving German language teacher.  For us the five people from Pakistan and class mates from Napal, English was an advantage to understand German,being both Germanic languages but still pronunciation was no less than a catastrophe to understand.But for the Chinese and Tajik it was more strange thing to get familiar with.The language teacher had banned any second language including English in the class to use in any way.Almost eight hours of daily intensive engagement with lecture and audio visual course was going to bring no real hope for many weeks to learn a language in the targeted time of four months.Sometimes we were feeling disappointed,many times angry with ourselves and the language.But unconsciously we had started an international communication with one another in German rather being traditional and using English.When four months finished however each of us was able to speak and understand the language no less than a child starts speaking .Then it worked like  every student  became spontaneously speaking even it was wrong, no body cared.We all 25 were able to finish the theoretical training and practical internship in German. but the German we innovated in our international group was more understandable to ourselves than the Germans. Generally international communities in Germany can well comprehend German speaking with one another as their second language as compare to speaking with the natives Germans.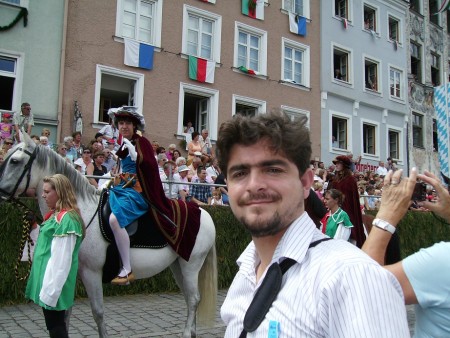 After I finished this one year long training I was again able to get admission and win a German university scholarship to study Nature Conservation at Institute of Landscape Ecology and Nature Conservation,at Greifswald in North East Germany.University Greifswald is one of the oldest universities in Europe,established in 1456,teaching existed since 1436.As I spent already an year now here as well as saw one active year in the former West Germany it is of course a rare opportunity to compare the  two regions of Germany which remained seperated for 40 years.
It was a chilling November  noon in 2009, I arrived at Berlin airport,I have to travel east towards the Baltic Sea the part of  former East Germany .On the shore of the sea my destination and home for this time for the next two years was the city of Greifswald .In the afternoon while travelling east from Berlin in the regional express ,wide grasslands ,plain crop fields and some forests caught my eye.It was the autumn,but already chill to kill.I prepaired my self with mighty jackets and a heavy muffler before I could step down the train.However I dare came out and kicked start my experience  in this part of Germany in the state of Pomerania.
The start was cycling through the main city centre .A vivid difference  that I noticed as compare to the west Germany.The differnec in this part of the country as compare to the western was no other than that of my native twin former states of under developed Nagar compare to educated and  modern Hunza across the Hunza river.Here in the east Germany I found people riding bicycles,which I felt like sometimes I am in communist Beijing which I read in our Urdu textbook at middle school,although there are cars too but  in the west Germany as I remeber my 2007 days of latest models of BMW,Audi and Mercedes shunning one another on wide roads and city centre .As you know Germany is the only country on the planet where on the highways you have no speed limit. I cannot forget that a 70 years old lady who  drove us to the city of Stanberg at an average speed of 180Km/h after hosting a Christmas dinner at her home in Munich.
Back here now,at first sight of my morning cycling of the long communal homes and student dorms  here in Greifswald took me into the imagination
of the city of Moscow which I had seen on television.Next day when our host professor offered a city tour on bicycles,we reached at the  shore of Baltic sea.We found some banglows in a new colony of course established after the German unification.The professor told us that he always thinks on the people living here that how they spend their lives out of a community house alone.He told us that after the WWII the Russian built flats of typical communist architect .In the west although we find the old buildings as in Germany you cannot demolish a house if it is more than one hundred years old,but the relative new constructions in big cities in west show you a look of towers no other than those in New York.This difference one can see better in the city of Berlin.During our 15 days last training and certification stay in Berlin back in the year 2008 ,our trainer took us to the 10th story of BMZ building in Berlin and showed us the clear difference of buildings on the both sides of Berlin Wall.In the western part of the city are sky-scrapers in the east are the flate buildings like Moscow.What one can notice physically is NewYork and Moscow against each other at less than a meters difference i.e the wall.
Coming towards daily life in the east,people  offer more disciplined attitude in the streets, seemingly like coming from army background.They speak very little,but write more, have a staunch approach to rationalist view of life with least religiosity. Having Protestant background of religion by majority population in the east majority churches show the least decorated view as compare to the golden colored heavily decorated churches in the catholic west.
Economically still the western part is  richer than the eastern.But  Germany tries to bring equal opportunities in the whole country.
The re-unification was a landmark event for the nation in 1989.One of my fellow told me that he was only eight years old when he went with his father to abolish theBerlin Wall and the day he told was much exiting because then he was able to go to the West as well .While before it was not allowed for children too to step an inch in to the other side of the wall.Another fellow of ours told us that when he was a student before the unification during an excursion to the city of Berlin a student ran into the Western part of theBrandenburg Gate and was arrested there.The teacher asked the police to release him but it became only possible after high officials had to meet.
The city of Greifswald like other cities in the eastern part is in a new phase of development as a result of the annual grant that is pledged from the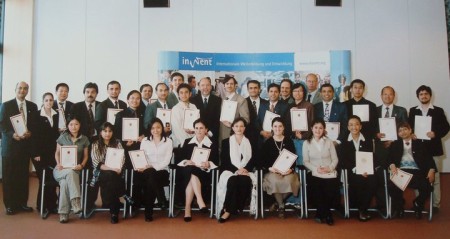 richer states of the former West.In this part of Germany Green technology is at boom,specially the wind mills capable of generating electricity of 2 to 6MW each are established in the open fields except some regions think them against the aesthetics and natural landscape.There are also voices for the birds protection measures which are threatened form the mills. In Pakistan it is replicable in the windy regions. However in Gilgit-Baltistan, Skardu might be a favorite place having enough wind and comparatively wide area.
The wide fields  in spring and early summer present magnificent look specially when rubs are flourishing and every field becomes yellow but tor me missing thing was a farmer and his family which my eyes were searching to have lunch on the corner of a field after they would have got tired and their children had to play around.But the only creature came to accompany my feelings was a giant yellow German tractor which renowned ecologist Professor Knapp recently said to me in a visit to Vilm Island in Germany regarding a nature conservation project that after structural changes since Soviet era  when lands in the eastern Germany were nationalized and then afterward privatized after the unification to  giant capitalists. He said "agriculture" has been changed to "agribusiness" and the feeling of cultural identity in the rural life has been lost. it was a lesson for me how important is the culture and traditions affiliated in the rural agricultural life of Pakistan which need to be flourished .(Cont…).
Syed Mujahid Ali Shah is a nature conservationist, freelance writer, researcher and a teacher based in Nagar.