Duty collection at Sost Border: MoF to explore possibility of giving share to G-B Council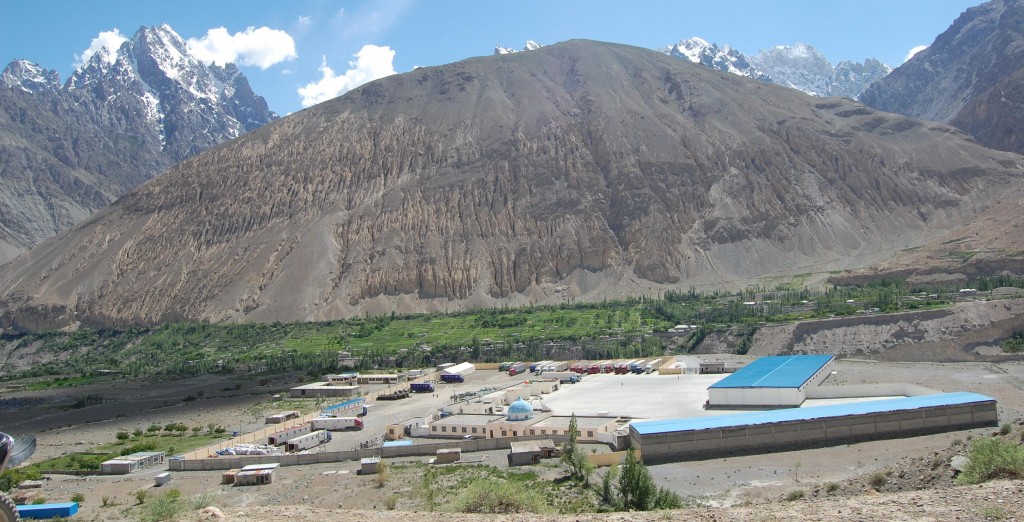 Islamabad: (Business Recorder) The Ministry of Finance would explore the possibility of giving share from total customs duty collected by customs department at Sust Border to Gilgit-Baltistan Council. Sources told Business Recorder here on Monday that the issue came to the light during the last meeting of a committee for resolution of tax issues in Gilgit-Baltistan.
Additional Secretary Finance on the issue of awarding 80 percent share from customs duty collected at Sust Border to Gilgit-Baltistan Council, informed the meeting that he will look into the issue and inform the Gilgit-Baltistan Council accordingly.
Secretary-in-Charge Gilgit-Baltistan Council briefed the participants about the tax issues of Gilgit-Baltistan. He invited attention towards the two options forwarded in the summary to Chairman Gilgit-Baltistan Council/Prime Minister. He also informed the members about the progress made in respect of statutory regulatory order (SROs)/Circulars to be issued by the FBR on the pattern of AJ&K.
Secretary-in-Charge Gilgit-Baltistan Council also highlighted the income tax, sales tax and custom duties collected at Sust Border GB.
Sajidullah Siddiqui, Chief (Policy), FBR informed that the referred SROs/Circulars would be issued shortly after approval by the Secretary, Revenue Division/Chairman, FBR. Regarding other pending issues as per working paper, he informed that as the same required policy decisions he would first discuss them with higher-ups in the FBR.
Chief Minister Gilgit-Baltistan invited attention towards the absence of tax culture in Gilgit-Baltistan. He reiterated his earlier statement that it would take some time to set up a conducive environment in Gilgit-Baltistan for imposition of tax with full force. He cited the example of his Governments achievements in enhancing the recovery of electricity dues by almost 100 percent increase from Rs 420 million to Rs 620 million and was hopeful that in the same way a friendly tax environment would be created gradually in Gilgit-Baltistan.
Chief Minister also appreciated the efforts of Inland Revenue Department Gilgit-Baltistan in collecting more than Rs 1100 million in taxes during the financial year 2015-16 despite adverse circumstances. Chief Minister Gilgit-Baltistan proposed that 50 percent rebate may be given to the corporate sector as has already been given in the case of salaried persons in Gilgit-Baltistan. The Minister-in-Charge, Gilgit-Baltistan Council desired that the proposal of the Chief Minister Gilgit-Baltistan should be examined in detail and urged that these tax issues be resolved at the earliest.
The meeting was attended by Chaudhry M Birjees Tahir, Federal Minister for KA&GB, Hafeez ur Rehman, Chief Minister, Gilgit-Baltistan, Syed Iftikhar-ul-Hassan Shah, Member GB Council. Abid Saeed, Secretary-in-Charge Gilgit-Baltistan Council, Islamabad, Tahir Hussain, Chief Secretary Gilgit-Baltistan, A. Akbar Sharifzada, Additional Secretary, Finance Division, Islamabad, Sajidullah Siddiqui, Chief (Policy), FBR, Sher Alam Mehsud, Joint Secretary, Gilgit-Baltistan Council Secretariat, Qaiser Iqbal, Commissioner Inland Revenue, Gilgit-Baltistan and Sibtain Ahmad, Secretary to Chief Minister, Gilgit-Baltistan.