Moharram Security: Ghanche Police and District Administration Hold Flagh March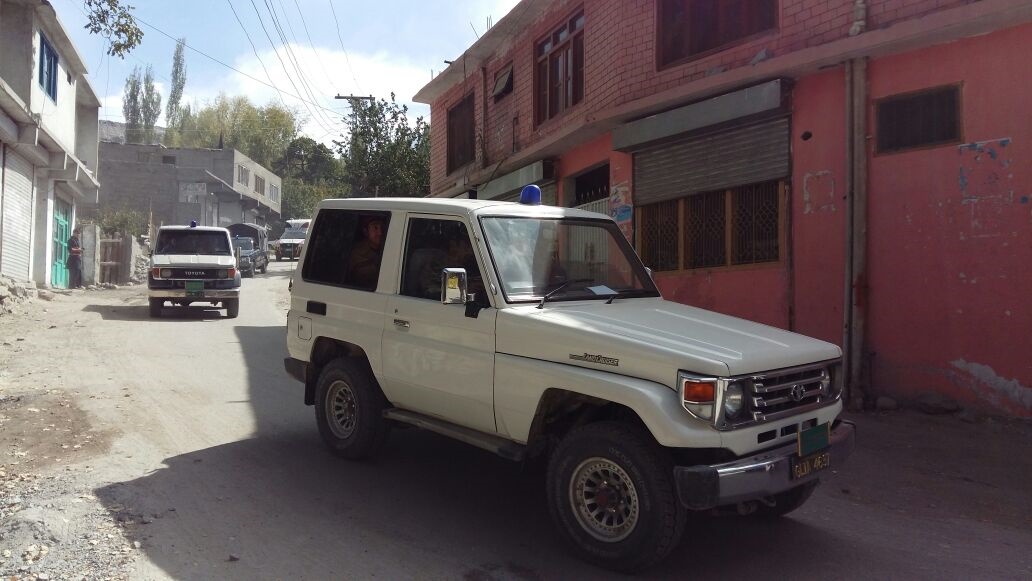 By Nisar Ali
Ghanche: The Ghanche Police and District Administration Monday held a flag march to show alertness and preparedness to maintain the law and order situation during the month of Muharram.
The flag march was conducted under the supervision of DC Ghanche Asif Raza and SP Ghanche Abdul Rahim. The flag march started from Deputy Commisioner office and culminated at the same point after passing through Khaplu to Bara ،Kharfaq to Yougu and Ghawari to Keris.
SHO Khaplu Fida Ali said that Khaplu police had finalised security arrangements for Muharram-ul-Haram. He said that police would accomplish responsibility in an efficient manner to ensure protection to mourners and citizen. He further added that purpose of this flag march was to show the strength of police and other law enforcement agencies during the Muhram ul Haram to counter any challenge and maintain peace in the city.