Landslide blocks the road to Misgar Valley, Gojal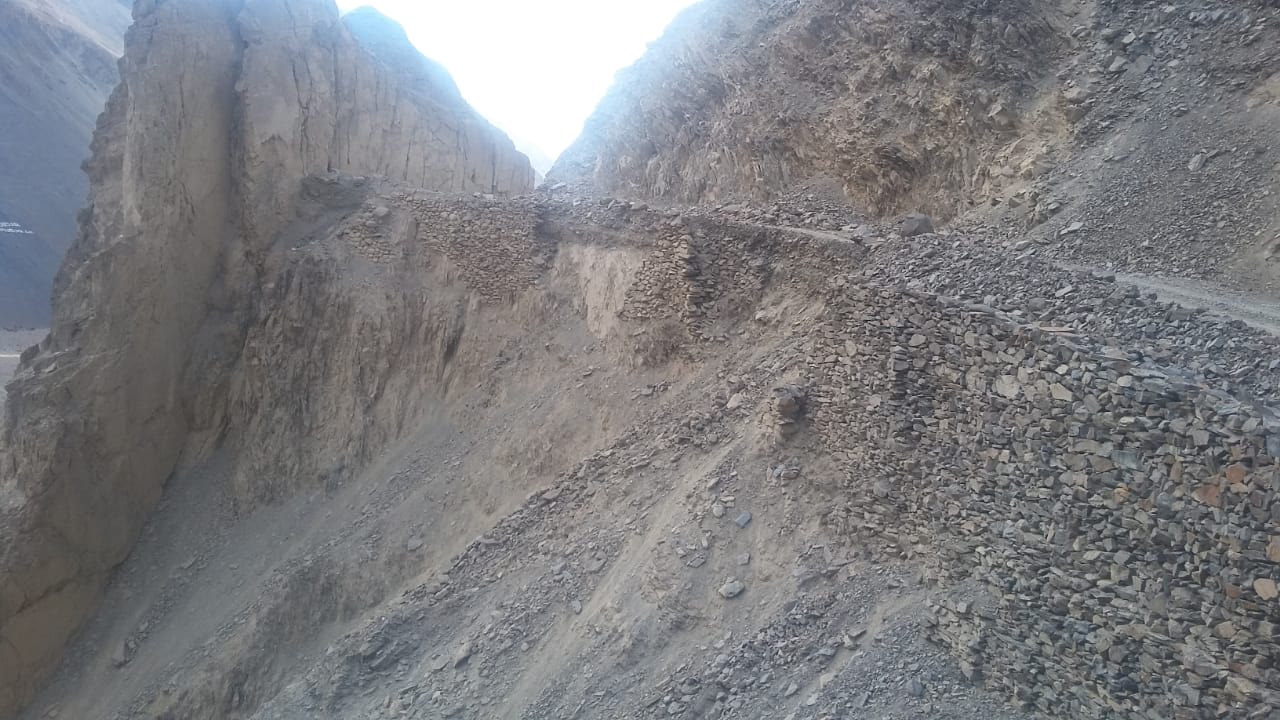 Gojal: A landslide has blocked the road to Misgar, a village bordering China and Afghanistan in Upper Hunza.
The road blockade has affected mobility, effectively cutting off Misgar village from the rest of Gojal Valley.
Widening of the road was in progress, which has stopped after a conflict between the contractor and the Executive Engineer of Hunza District.
Locals in the area are fearing that there might be shortage of medicinal supplies if the road is not opened soon.
The residents of Misgar have condemned the delaying tactics of the contractor and PWD officials, and demanded opening of the road on emergency basis, to avoid any untoward incident.
Photos provided by Sher Shah