People of GB love Pakistan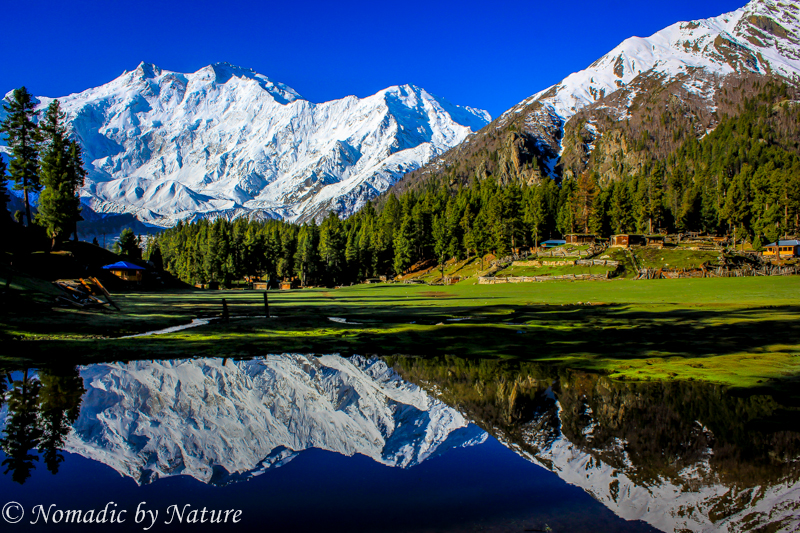 By Misbahuddin Khawaja
Whenever I hear the name Gilgit-Baltistan, a beautiful and peaceful land inadvertently comes to my mind; a land where there is the spirit of love and care among the diverse primordial populace. Gilgit-Baltistan is blessed with many bounties, and I can confidently say that there are very few places like GB across the globe. The mighty mountains going beyond the horizons, the greenish land escapes, the water falls, the shining snow blankets and the welcoming people of the region embellish the beauty of our mother-land. Luckily, our region has a great strategic importance for our beloved country, Pakistan, which is a cause of satisfaction and delight for the region's people.
The only cause of concern is the issue of sectarian tension, which simmers from time to time, creating uncertainty and anxiety among the people, and taints the beautiful image of our paradise.
Since my school days, I've been observing a tremendous heat of sectarian tension. We don't want this heat to inflame the new generation. Our religion teaches us to spread the blanket of love, not abhorrence. We must follow the guiding principles of our religion, which teaches us to serve humanity and, above all, be a good human being.
We are Muslims, and Muslims must have a relationship of brotherhood among themselves, and with followers of other religions. Our Prophet (PBUH) should be our role model, who taught us to go towards the right path. He has set a good example for us to not become intransigents and aggressive on very minuscule things. Instead, he taught us to tolerate, forget and forgive. If we keep following the teachings of our religion, then we can wait to hear many good omens from birds, and we will be happily flying as a dove in the world, spreading the message of peace to everyone.
Hopefully, and surely, we will not take any weapon in our hands to harm anyone. Instead of this, we will fire through a flower, and every leaf of flower must be a bullet of respect, care, smile, and love. This is how we should treat the people. And, please, non-natives, never try to pluck up our flowers from the garden (Gilgit-Baltistan), because we love each other and will be living peacefully, Insha Allah! We're one in many different physical appearances.
Moreover, Gilgit-Baltistan can be a proud province of Pakistan, if made so constitutionally. Though, we've been great patriots of our beloved country, and it's worth mentioning here that we've sacrificed and happily embraced martyrdom in the name of Pakistan, but I would really like to see Gilgit-Baltistan as a new province of Pakistan. This is also the wish of almost all citizens of the region.
Furthermore, it would be really nice to see if running government will further concentrate no the development of Gilgit-Baltistan, because it is prospered and covered by the beauty of nature, and we want to bring this beauty in front of every citizen of the globe. If tourism is made a priority, then all the people of the region and rest of the country can benefit equally.
Finally, we must raise our voices, loudly if necessary, against anything which is not in the interest of the country. Because our country is like our mother, and we must take care of our mothers. My mother has given me birth, but my land has nurtured me throughout my life. For this, I am very grateful. God bless Pakistan. God bless the Green and White flag. Pakistan Zindabad, Gilgit-Baltistan Painda-Abad!