Role of Aga Khan III in Educational Development of the Muslims of Indian Sub-continent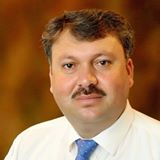 By Ashraf Khan
Sir Sultan Mohammad Shah, Aga Khan III the 48th hereditary Imam of Shia Ismaili Muslims and active member of Pakistan movement, was born on November 2, 1877 in Karachi. He was a visionary leader and his services and contributions to the Muslims of Indian sub-continent were historic especially for the establishment and promotion of educational institutions. Beyond the traditional approach and instructions of education, his emphasis was for such a system of education that includes technology, applied science, agriculture, and medicine as well as religious education that could equip Muslims with modern tools, thoughts and perspectives to address the needs of the time. He was also yearning for high educational institutions that the standard could gradually evolve to the level of Oxford and Cambridge. His dream for the educational institutions in general and Aligarh in particular was to make "a great centre of research and learning and a source of moral influence for the Muslims…to produce men morally and intellectually equipped for developing the resources of the country by becoming captains of commerce and industry, leaders of the men and moral teachers of their people" (K.K. Aziz, Aga Khan III, London, Kegan Paul International, 1998, P.326). As the Imam, spiritual leader, of Ismaili Muslims he inherited the legacy of establishing institutions of education and welfare for the wellbeing of people which is evident from the establishment of Jama-e-Azhar the first university and Dar-al-Ilm of the Fatimid dynasty.
Following his ancestral legacy Sir Aga Khan was extremely concerned of the social and moral development of his fellow Muslims. As he and his contemporary modern Muslim thinkers observed that after the collapse of the Mughal Empire; Muslims of Sub-continent were depressed where they could not harmonize themselves with the pace of time. Muslims lacked educational institutions that could facilitate or inspire them to undertake practical steps towards social and economic development. This was the feeling that had emerged among some of the modern Muslim thinkers that their fellow Muslims are lagging behind in all walks of life. (Dr. Mubarak Ali, Almiaya-e-Tarikh, Fiction House, Lahore, 2005, p.82)
In 1893 Aga Khan III (at the age of 16) met with Nawab Mohsin ul Mulk in Mumbai, the prominent member of the Aligarh Movement, and discussed the educational condition of the Muslims and Nawab Sahib presented the objectives of the Aligarh movement. On 1896 Sir Aga Khan III made his first visit to Aligarh and met with Sir Syed Ahmed Khan. The meeting turned into a remarkable mutual understanding and trust that 80 years old (Sir Syed) anticipates the extra ordinary leadership qualities of a 20 year old young man (Sir Aga Khan III) and entrusted the heavy responsibility of the nation. Sir Syed highlighted the need of modern educational system and institutions for the Muslims that they are alien to modern education and knowledge. As trusted, Aga Khan III undertook the important responsibility to upgrade the college into a university. As pledged, he left no stone unturned to make efforts to collect the required amount for up gradation of the college. Before visiting to the length and breadth of India for the fund raising campaign, he donated an amount of one hundred thousand (one lakh) rupees for Aligarh movement. In his speeches he emphasized on Muslims to realize the need and to contribute for this noble national objective. There was warm reception in each city he visited and the response from the people was enormously encouraging. As Mawlana Shibli Numani, the prominent scholar of the Subcontinent stated that "the six billion Muslims were unable to carry-out a task which (Sir Aga Khan) accomplished single handedly" (Zawahir Moyeer, Tarikh-e-Aima-e-Ismailia, vol. 4, ITREB, Karachi, 1983, p.70).
Sir Aga Khan III with his charismatic leadership, succeeded to convince their fellow Muslims by emphasizing the need of a modern university and for that he raised the slogan of "Now or Never". The Muslims realized that a man of such high prestige has set-out for national cause which Professor Riaz Hussain has beautifully highlighted that we are indebted to Sir Aga Khan for his remarkable and unprecedented services he rendered, leaving his luxurious and royal life by begging in the streets for the educational development of Muslims of India. (Paisa Akhbaar, February 11, 1911) Sir Aga Khan has also expressed the same feeling "As a mendicant, I am now going out to beg from house to house and from street to street for the children of Muslim India." (Ismaili Bulletin, Karachi Nov, 1977). Afzal Usmani (2011) in his article "H.H. Sir Sultan Mohamed Shah, Aga Khan III" writes, "one day on his way to Bombay for the fund campaign, he met his bitter critics and asked for his contribution for the Muslim university who offered a cheque of Rs.5000. Aga Khan took off his hat and said, "Now as a beggar, I beg from you something for the children of Islam. Put something in the bowl of this mendicant." The man wrote another cheque for Rs. 15000/- with moist eyes, and said, "Your Highness, now it is my turn to beg. I beg of you in the name of the most merciful God to forgive me for anything that I may have said against you. I never knew you were so great." The Aga Khan said, "Don't worry! It is my nature to forgive and forget in the cause of Islam and the Muslims."
 Eventually with the ceaseless efforts of the Sir Aga Khan, on October 1920, the Aligarh University was given its official charter and on December 17, 1920 the inauguration ceremony of the university took place.
The trustees of the Aligarh movement established a scholarship under the name of "Aga Khan Scholarship Fund" for national and international higher studies. The beneficiaries of this scholarship were Dr. Zia-ud-din Ahmed, Dr. Vali Muhammad and Dr. Karim Haider who were later appointed as vice chancellor of Aligarh University, University of Likhnow, and Uthmania University.
Sir Aga khan III also sponsored scholars of TheAligarh University to author books on politics, economics, philosophy, ethics and education with Islamic perspectives. He also offered ten Lakh rupees for the Research Institute of Science to be built in Karachi as he was extremely concerned of the educational system in the field of science and modern education. Sir Aga Khan played a leading role in promoting primary and secondary education by establishing Aga Khan Schools around the Indian subcontinent. The first Aga Khan Schools were established in 1905 at Mundra in India and at Gwadar in Pakistan.
The Aga Khan III was a true advocate for female education as he drew the attention of Muslims towards its importance. He went a step further by considering female education more necessary as compared to male education on the ground that a female has to educate a whole family. In this connection, he established Diamond Jubilee Schools (1946) in the far flung mountainous region of Gilgit-Baltistan with the fund that had been donated by his followers from across the world during his Diamond Jubilee celebrations. These schools have played a significant role in the education sector of Gilgit Baltistan.
His entire life was dedicated for the betterment of the Muslims living in different parts of the world and he did not confine himself to only educational development of the Muslims rather he played a historic role in politics representing Muslims at different forum to advocate the rights of Muslims that is why Allama Muhammad Iqbal, once admiring the services of Sir Aga Khan for Muslims, was of the view that "We have placed these demands before the conference under the guidance of the Aga Khan whom we all admire and whom the Muslims of India love"( Chitral Times, Nov. 2, 2012).
 Sir Aga Kha III lived an exemplary life and died on July 11, 1957. Upon his demise, he was succeeded by his grandson Shah Karim Al Hussaini His Highness Aga Khan IV, a student of Harvard. Based on the official "will" of Sir Aga Khan III his grandson was enthroned to Imamat as the 49th hereditary Imam of the Shia Ismaili Muslims of the worldwide. Sir Aga Khan III's efforts for the development of Muslims did not end here. On December 19, 2013 at the convocation of the Aga Khan University Hospital, his successor and grandson, Prince Karim Aga Khan IV reiterated "It was the tradition that I inherited from my grandfather- and it was not a static tradition, but one that was built around the power of new knowledge and the great adventure of learning how to go on learning". Hence, the Aga Khan University Hospital Karachi with its campuses in Africa and UK, Aga Khan University of Central Asia, Aga Khan Academies of Excellence, and Aga Khan Education Services (AKES) a sector of Aga Khan Development Network (AKDN) are the extension of the efforts of the great Muslim leader Sir Sultan Mohamed Shah, Aga Khan III.
To conclude Sir Aga Khan III has been a great Muslims leader, thinker and reformer of the twentieth century. His great services for the social and moral development of Muslims will be remembered for centuries.