Snow Leopard Conservation Project in Basho Valley comes to an end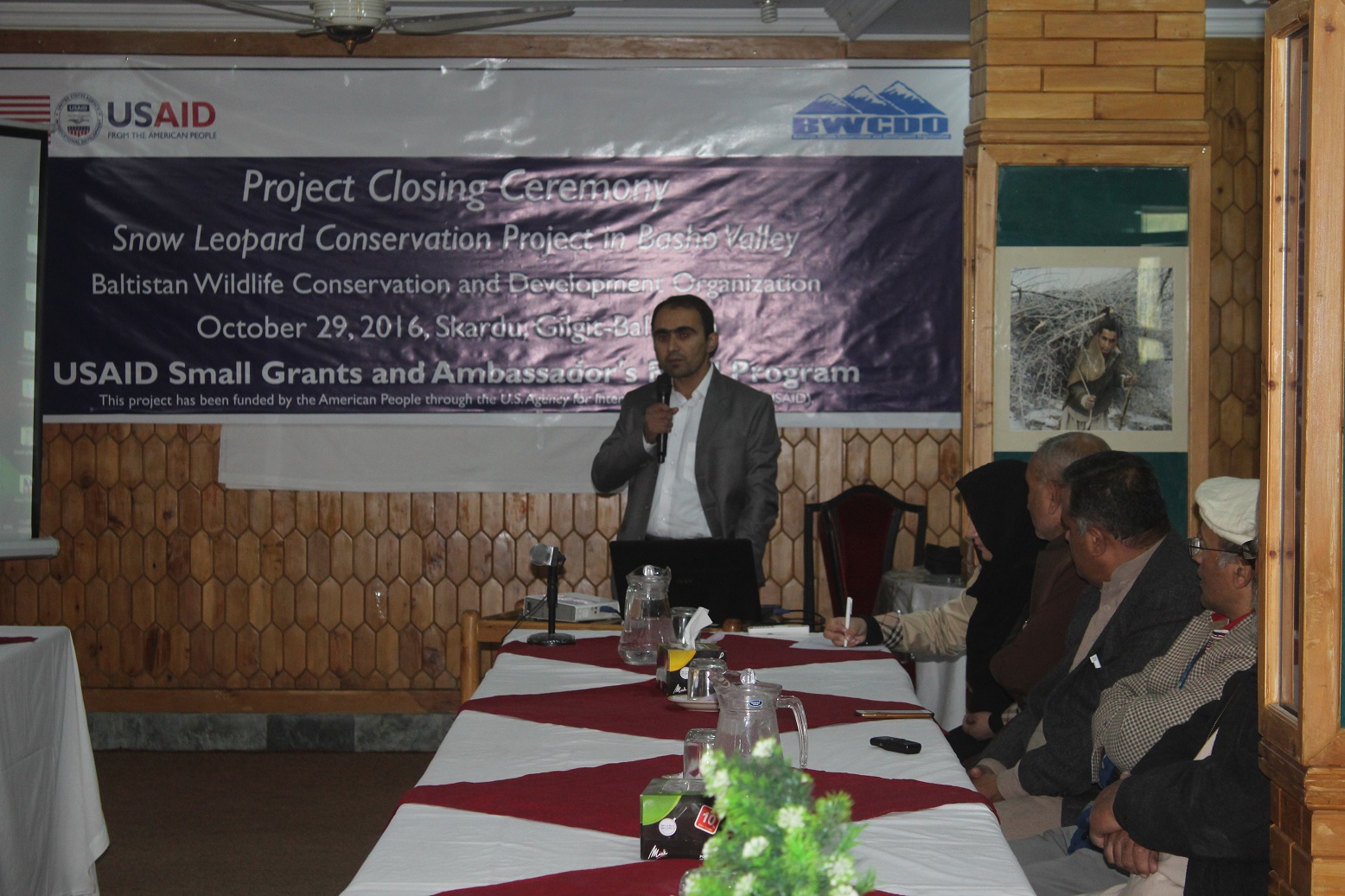 Skardu: (PR) Baltistan Wildlife Conservation and Development Organization arranged a closing ceremony event for "Snow Leopard Conservation Project in Basho Valley" funded by USAID Small Grant Ambassador Fund Program" at a local hotel. The purpose of the event was to share success of project interventions and lesson learnt with participant. Officials from Wildlife Department and Forest Department, Livestock Department, CKNP, Postal Life Insurance, Sadpara Development Project, media, BCDF and Village Organistaoins participated in the event. Mr Ismail Zafar former Conservation Forest was also present.
Ghulam Muhammad General Manager BWCDO welcomed all the participants and briefed them about BWCDO's intervention for Snow Leopard conservation in the Baltistan region. The Project Manager Mr Ejaz Hussain gave a detailed presentation on different project interventions in Basho Valley for Snow leopard conservation. Mr Ismail Zafar and Qasim Naseem also expressed their views. They congratulated on completion of SGAFP and appreciated the BWCDO efforts for conservation of snow leopard in Baltistan.
Chief guest Kacho Imtiaz Haider Khan Member expressed his views on role NGOs in wildlife conservation and Natural Resources management and development in Gilgit-Baltistan. He appreciated and congratulated for successful completion of snow leopard conservation project in his constituency