Governor GB Mir Ghazanfar and MLA Rani Atiqa Visit the Ismaili Centre, London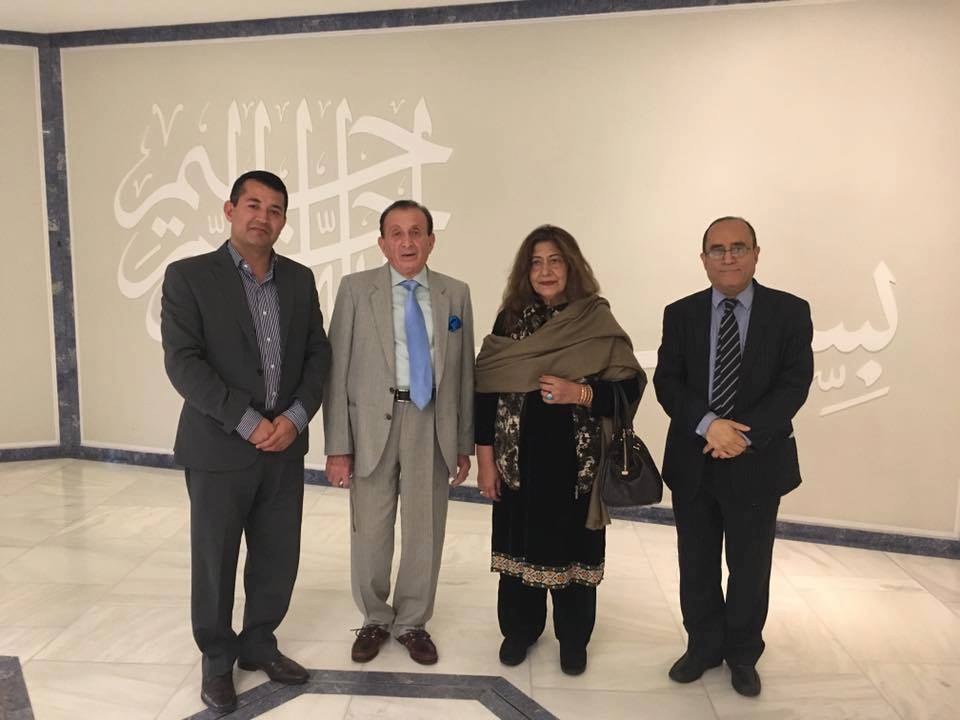 By Ghulam Abbas
London: The Governor GB Mir Ghazanfar and his wife MLA Rani Atiqa flew to London early this week to participate in the World Tourism Promotion festival, being held here in London. During their stay they took time to visit the Ismaili Centre, London to meet the leaders of the Ismaili community. They were warmly received by the vice-President Ismaili Council Dr. Farhad Mawani (the President was not in the country), Shaukat Ali Khan, National Council member responsible for Europe (who flew to London from Copenhagen especially for this meeting), Salim Jan Muhammad, National Council member responsible for external relations and Ghulam Abbas Hunzai. The honourable guests were given a detailed guided tour of the building by Rizwan Mawani, a prominent educationist in the Ismaili Tariqa and Education Board UK.  After the completion of the tour the guests and members of the UK Ismaili leadership sat in the Executive Suit of the Ismaili Centre for the meeting.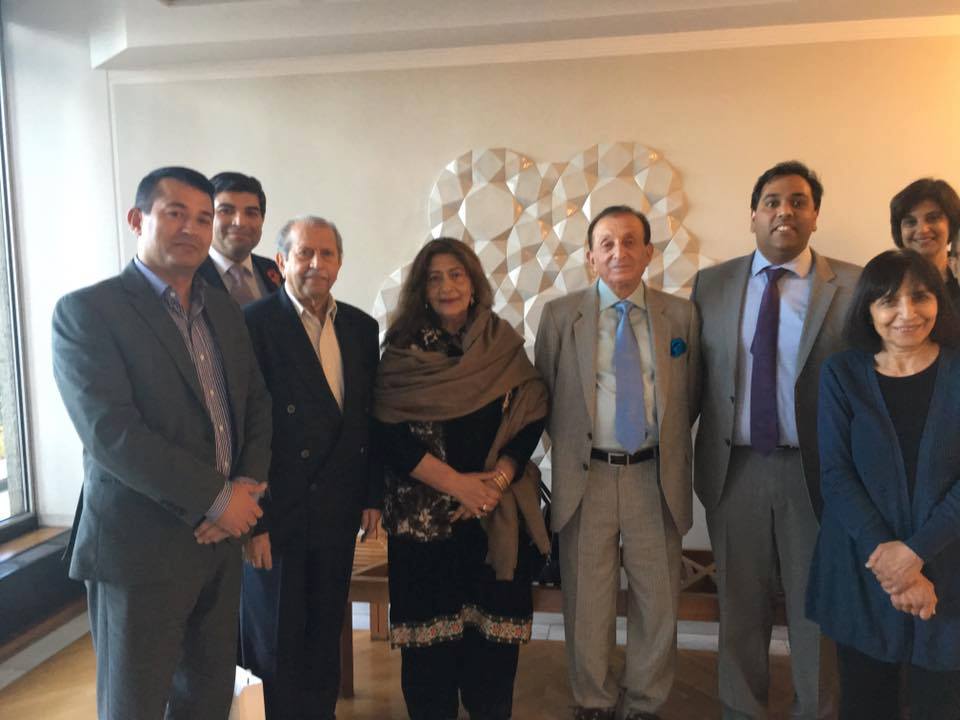 In the meeting the Governor GB briefed the UK leadership on the history, the existing and upcoming business opportunities in the GB. He invited the businessmen of the community to visit the region and consider investing in various sectors. He also briefed them regarding excellent security conditions owing to which local tourism is booming in the region. He explained enormous economic implications of CPEC for the GB and entire Pakistan. He was assisted by Rani Atiqa, Shaukat Ali Khan and Ghulam Abbas.
The Ismaili leadership appreciated and thanked the Governor and Rani Atiqa for visiting the Ismaili Centre and providing valuable information regarding the region. They also emphasized on the need to continue this communication process and explore the areas of mutual interest. The meeting took place in a cordial atmosphere and came to an end with a light refreshment.
Early this year the Chief Minister of the GB also visited the Ismaili Centre with a delegation and met the Ismaili Council and business men of the community. He was also accorded a cordial reception by the community leadership