Local Journalists protest in Gilgit on the arrival of PM Nawaz Sharif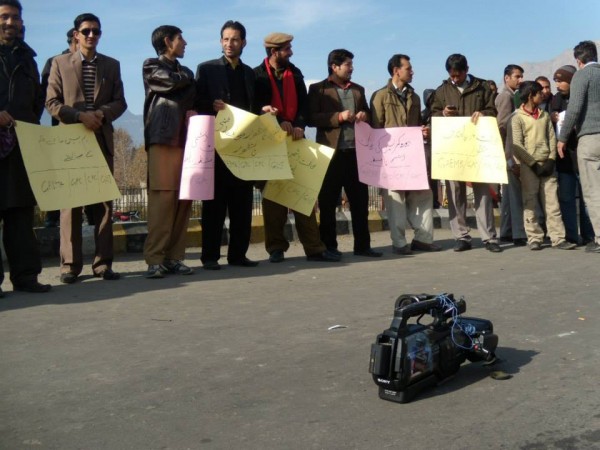 PT Report
Gilgit, December 6:Local journalist bodies, Gilgit Press Club, Union of Journalists Gilgit, City Press Club and the Gilgit Electronic Media Reports' Association staged a protest demonstration in front of the Gilgit airport after they were barred from meeting the PM and covering his visit to the region. Holding placards, the journalists condemned what they called the efforts to cripple and silence the local media.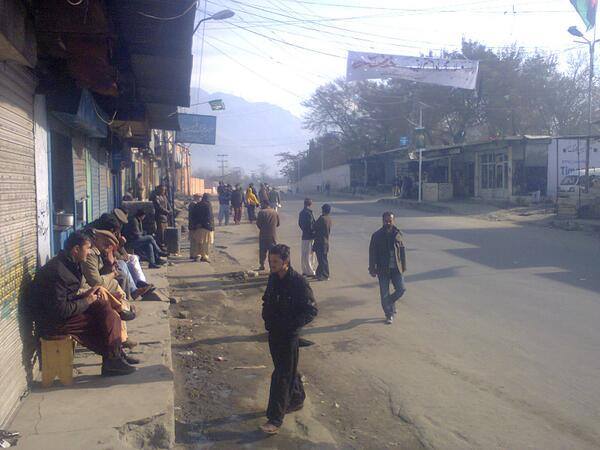 High Security in Gilgit
Gilgit city wears a deserted look due to heightened security measures taken for the protection of PM Mian Muhammad Nawaz Sharif who has come to the region on a one-day visit. Public transport is off the roads and patients and ordinary commuters are suffering.