Lack of toilets in Gilgit-Baltistan's schools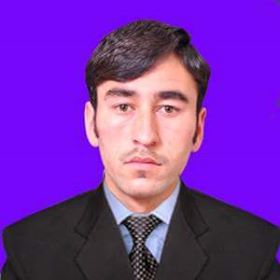 By Nisar Ali
Despite the lack of educational institutions, inadequate resources and insufficient of teaching staff in Gilgit-Baltistan, the literacy rate (85%) of the mountainous region is higher compared to rest of the country (81%).
In 2015, PML-N succeeded to establish its government with the slogan of meritocracy and of against corruption in Gilgit-Baltistan. Recently, under the supervision of minister of education Ibrahim Sanai, several posts of teachers at the education departments were filled, through a transparent process, with qualified persons on the basis of merit. Following the deployment of the teachers, the civil society member including writers, intellectuals, poets, journalists and others have appreciated the efforts of the government and specially Ibrahim Sanai for restoring meritocracy. This is a good beginning.
Nevertheless, there are several problems in Gilgit-Baltistan's educational institutions. Lack of toilets is one of the major issues. According to a report released by ASER, 72% of the government and 55% of the private primary schools did not have toilets in Gilgit-Baltistan. The reports says that 78% of the government and 49% of private primary school also did not have access to clean drinking water.
Almost all educational institutions, including colleges, schools, as well as hospitals, do not have sufficient toilets for students and patients. The few public toilets are mostly not functional and not maintained regularly. Lack of access to toilets is forcing the students to defecate in the open. Take the example of the Main Bazaar, Khaupul, where there's not even a single toilet for the public, and the almost 200 shopkeepers. This leads to environmental issues, as hygiene gets compromised. Diseases like diarrhea and intestinal worm infections, as well as typhoid, hepatitis, polio, Trachoma can also be triggered by the absence of sanitation. Open defecation can lead to water pollution when rain flushes feces that are dispersed in the environment into surface water or unprotected wells.
Therefore, it is the right time for the government of Gilgit-Baltistan to develop a comprehensive plan to construct a toilet at every school, hospital, public places and major markets, to discourage open defecation. Access to the toilet is a basic human necessity. And ensuring access to sanitation is imperative for health, education and dignity. It is a fundamental right that must be promoted.
Gilgit-Baltistan is a very beautiful region, surrounded by lofty mountains. Its natural beauty, diverse culture and the historical places are attracting the thousands of tourists at nationals and internationals level to visit the region. Keeping the region beautiful is vital for the economic well being and healthy well being of the locals.