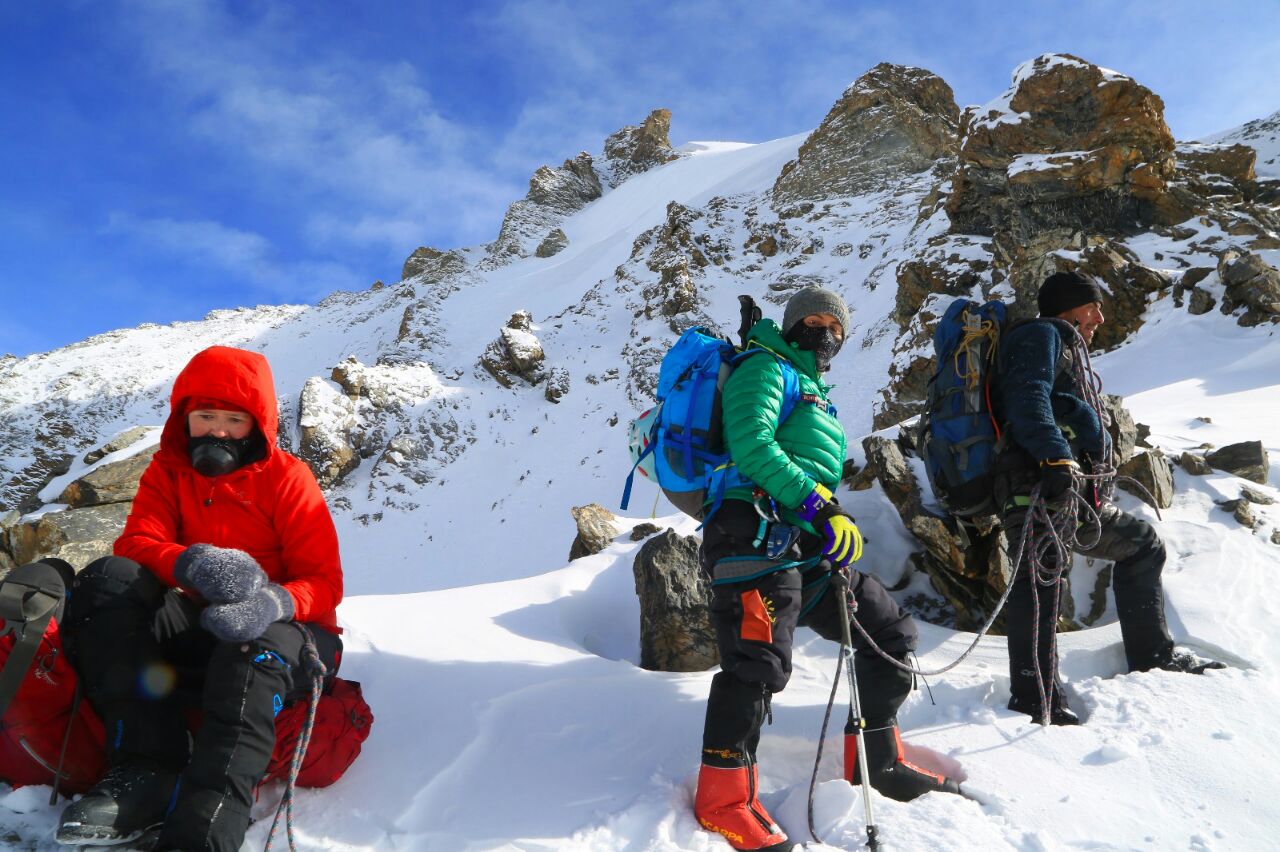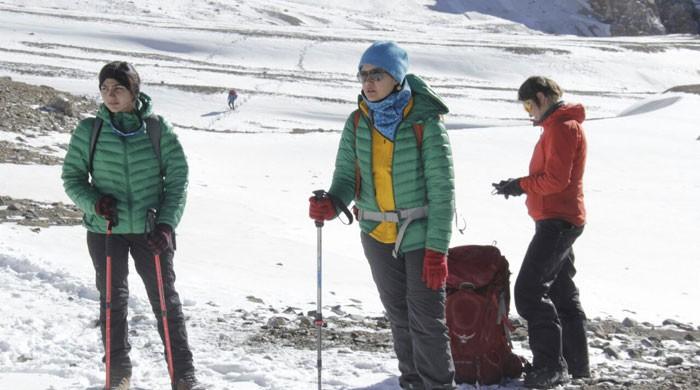 Pakistan Youth Outreach, in collaboration with Karakorum Expeditions Pvt Ltd, initiated a national women winter expedition to an unnamed and unclimbed peak, for the first time in Pakistan's mountaineering history.
National women winter expedition was led by Pakistan's renowned and only female mountaineer Samina Baig. The expedition was initially planned to 6050m peak in the Shimshal Pamir region, known as "Mingligh Sar". However, due to some logistic issues the plan was changed and the team decided to ascend an unnamed and unclimbed peak in the Boisom pass area in Gojrave valley of Shimshal in Upper Hunza, Gilgit-Baltistan.
The peak has never been climbed in the past even in the summers. Expedition in winters are challenging and have never been attempted before. This expedition was launched under the slogan of Women Empowerment, to encourage gender equality and unity among the youth/women across Pakistan. Women winter mountaineering aims to break barriers and stereotypes prevalent for women in Pakistan and encourage young Pakistani women to pursue mountaineering as a career choice and embark on challenging and unconventional outdoor sports endeavours.
The expedition campaign was announced on social media and women from all over Pakistan were invited to participate, with the plan to select one representative from each region: Sindh, Punjab, Balochistan, KP, AJK and Gilgit-Baltistan. A total of four local women were finally selected from Pakistan; due to the nature of the expedition, two international women from USA and Norway also joined this historical expedition. International women participation is aimed at enhancing cross-cultural understanding, unity and peace through outdoor sports and showcasing the positive side of Pakistan around the world.
First of its kind
The women winter expedition is first-of-its-kind in Pakistan's outdoor and mountaineering history, as before the expedition commenced there was a weeklong extensive basic mountaineering camp at Malangudi Glacier Shimshal. The purpose of the training camp was to guide, educate and train the female participants for the expedition and to improve their technical and emotional skills before embarking them into such extreme conditions.
After the weeklong training, the team was all set to start the expedition to Mingligh Sar, however due to lack of availability of porters the plan was changed to the next best available option of summit of an alternative unclimbed 5000m+ peak.
On day one, starting from Shimshal village, after a 5-6 hours' long continuous hike, the expedition's first stop was at Zathgruben, which is also the world's highest sports arena at 4,100m, and where the team acclimatized for a day.
On the next day, the women team hiked to Vayn Sar Pass at 4,700m, which is so far the highest point that any member of the women winter expedition team has ever summited. At Zathgruben, one of the members named Aafia Younis suffered a knee injury due to which she had to decide to leave the expedition.
On day three, the rest of the team started their journey in high spirits to the base camp, which is at 4,446m. They stayed there for three days during which they hiked in the surrounding area for acclimatization.
Finally, the day arrived for departure to High Camp, which was set up in Boisam Pass at around 5,000m. Four members, Bismah, Komal, Siv and Samina were able to make it to the high camp while two other members Ariana and Sadaf suffered health and altitude issues. The weather conditions at the high camp were severe, with cold air and temperatures in the range of -35C to -40C.
On the summit day, Samina Baig and Dr. Siv were fit to start the summit along with their high altitude guides Eid Muhammad, Gul Muhammad & Arshad Karim. Rest of the team had also suffered from altitude sickness. The 5-member summit push started at 9:30 AM and in six hours, at local time 6:30 PM Dr. Siv and Samina Baig finally achieved the historical and momentous summit, which was recorded to be at a height of 5,600m.
Koh-e-Zamiston – 'Winter Peak'
Mohammed Eid, who is an experienced high-altitude guide and had also been part of K2 expedition and climbed till Camp 3, mentioned it to be a very tough and technical peak – equivalent to K2 Black pyramid in technical difficulty. The peak is proposed to be named as Koh-e-Zamiston or 'Winter Peak', to mark its significance of first ever summit in winter.
Under the leadership of Samina Baig, the women winter expedition has proved that there is a bright future for young Pakistani women in the field of mountaineering, and that they are capable of breaking barriers and setting new standards in this field. Pakistan Youth Outreach, along with Karakorum Expedition, is working on similar future expeditions/projects for women empowerment in the field of mountaineering in Pakistan.  Source: Geo TV