Gilgit Police Foils Terrorism Plot: Huge Cache Of Arms & Ammunition Recovered From Car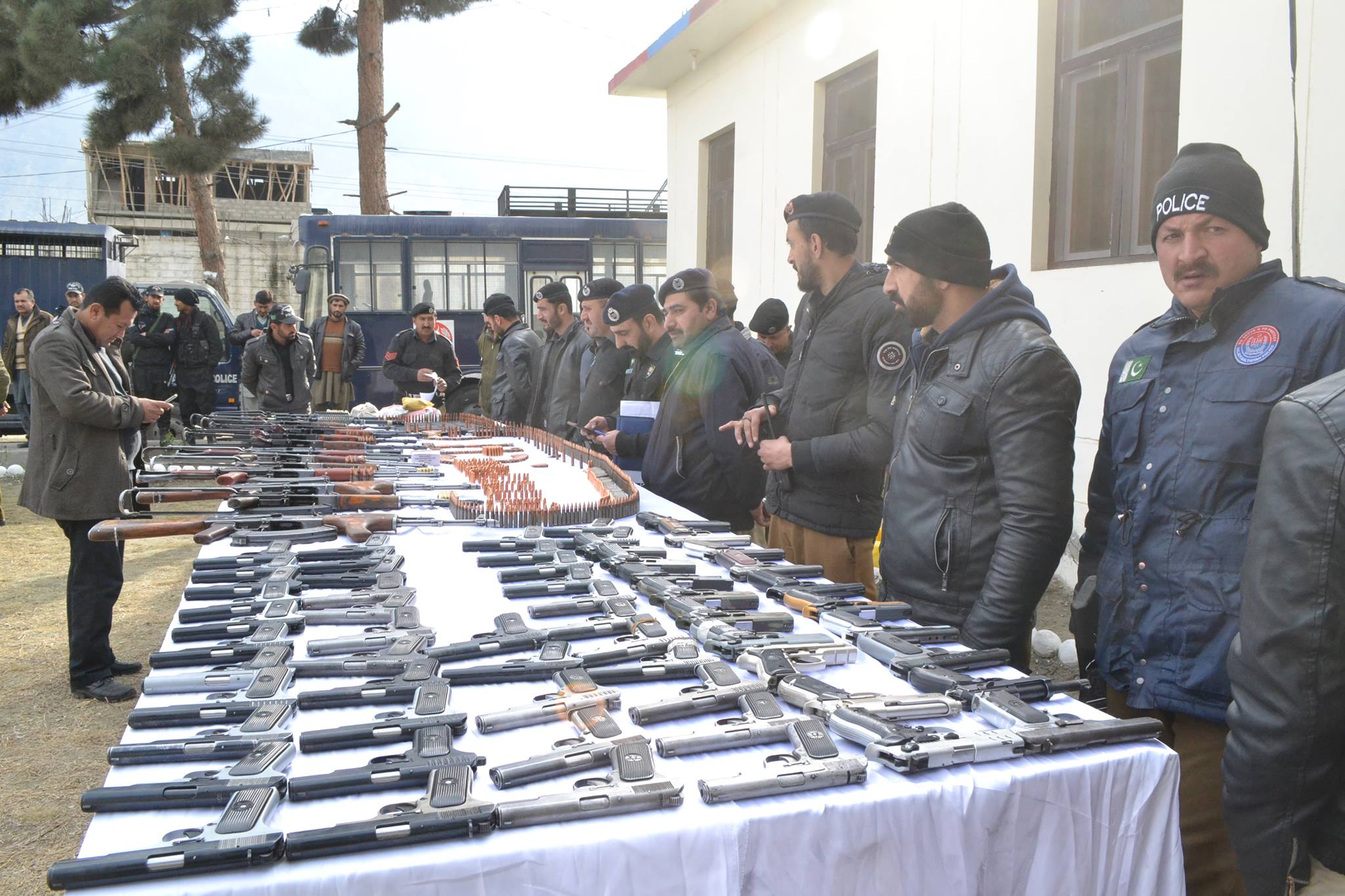 Gilgit: Police has recovered a huge cache of arms and ammunition from secret chambers of a car, foiling a terrorism plot. Two people have also been arrested along the weapons.
This was stated by DIG Johar Nafees during a press conference today in Gilgit.
The DIG said that the car (No. IDJ – 6377), from which the weapons were recovered, belonged to one Hidayat Ullah, son of Ahmad Nabi, a resident of Bannu, KP.  His alleged accomplice Muhammad Zaman, son of Aziz Khan, belongs to Dodishal, Diamer), he added. Both are in police custody.
The DIG said that the following weapons were recovered from the accused:
Sub-Machine Guns (SMG) – 12
9mm pistols  – 20
30 bore Pistols – 40
Repeaters – 02
He added that 2,500 rounds, 60 firearm magazines, 20 fake arms licences, 02 fake driving licences, a fake letter from the Ministry of Interior and other fake legal documents were also recovered the detained people.
DIG Nafees also said that group was also involved in supplying fake educational degrees in the Gilgit-Baltistan region.
SHO Zahoor Ahmad, who led the raid, has said that cases have been registered against the accused under under section 6/7  and 13AO B of the Anti-Terrorism Act. He said that recovery of more weapons is expected based on interrogation.
During the press conference the recovered weapons, illegal alcohol and other drugs were also put on display.