Rawalpindi: Man arrested on charges of selling his infant son for money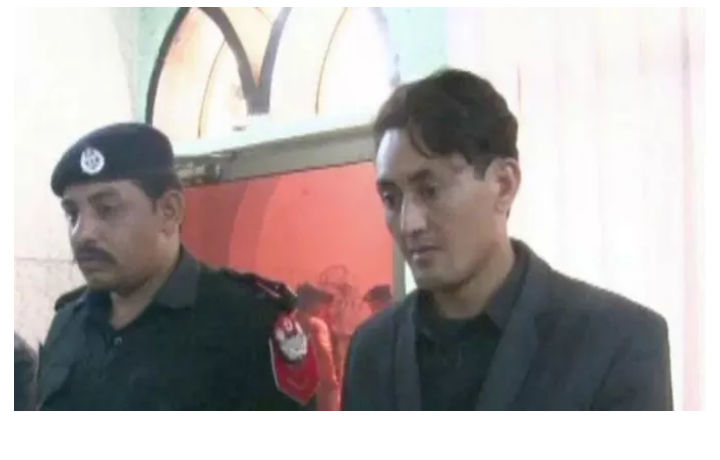 By Nisar Ali (Updated at 02:10 am)
RAWALPINDI: The Rawalpindi Police on Wednesday apprehended a man in Chakwal for allegedly selling his baby for money, officials have told the media.
The man, identified as Muhammad Ashraf, hails from Saltoro village of District Ghanche, Gilgit-Baltistan. He has been arrested on the accusation of selling his child to a man named Zahid for 100,000 rupees.
According to GEO News, which ran a detailed video report, the child's mother, Amina has said that her husband left home with their infant child on Tuesday evening and later returned alone. She said that she kept inquiring about the child, but he didn't respond to her queries.
Consequently, the woman went to the police to launch an inquiry report for her missing child.
The infant was recovered by the police from Chakwal on Wednesday.
After recovering the child, the police arrested Ashraf, who reportedly kept changing his statement before the investigators.
Zahid, to whom Ashraf had sold his son, has reportedly told the police that Ashraf had told him that he comes from a poor background and can't support his child.
His wife's brother has however told the police that Ashraf is a fraud who marries innocent girls from his area and then sells his children for money. He has said that the man has married four times.
The accused, Ashraf, on the other hand has said that he handed over the child to his "friend" Zahid with his wife's consent. He has rejected the accusations leveled against him.
Ashraf has said that there is a domestic dispute between him and his wife. He has said that accusation of selling the child is baseless and fake. He has also rejected the accusations of selling his children in the past.
The police has launched an investigation to ascertain the facts. No FIR has been registered in the case yet.