Gemstone industry needs attention to exploit potential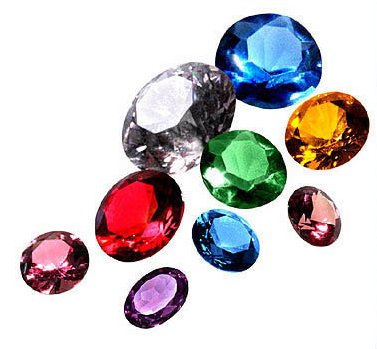 ISLAMABAD: The nature has bestowed Pakistan with a vast potential of mineral ores including a good range of precious and glittering gemstones and the government can open new vistas in this industry by giving proper incentives to investors.
Different varieties of minerals like Peridot, Aquamarine, Topaz in different colours of violet, pink, golden and champagne, Ruby, Emerald, rare-earth minerals Bastnaesite and Xenotime, Sphene, Tourmaline, besides many types of Quartz make the country prominent in the mineral world.
 The northern and northwestern parts of the country are shrouded by the three world-famous mountain ranges called Hindukush, Himalaya, and Karakorum, from where nearly all the minerals, which Pakistan is currently offering to the world market, have been found so far.
Official sources told APP that out of 25 precious and semi precious stones and mineral specimens, seven were intermittently exploited and marketed all over the world.
"These are Emerald of Swat, Rubies of Azad Jammu and Kashmir (AJK) and Hunza-Ishkoman, Gilgit, Pink-Topaz of Katlang-Mardan, Aquamarine and Tourmaline of Gilgit and Chitral, Peridot of Kohistan and Pargasite of Hunza," they said adding that all these gems have beautiful attractive colours, excellent crystal clarity and a range of size as well as weight, meeting any international standard.
Inviting investors, they said tremendous potential existed for investment in the subject of scientific mining, cutting and polishing for value addition of gemstone from the known localities and exploration for further findings.
Highlighting specifications of the Ruby of Kashmir, Hunza and Gilgit, the sources informed that it was transparent to translucent and brownish pink to pinkish-red and deep red in colour.
"The deposit is being mined and the potential resources are estimated at about 24.9 million grams, " they added.
The Ruby of Hunza and Gilgit have a slight touch of pinkish hue. The main ruby deposits occur in a dolomitic marble belt spanning over 100 kilometers from Hunza valley to Ishkoman, close to the main Karakorum thrust.
While Topaz of Mardan and Dassu-Skardu, pink to red and colourless, have their own attraction for the jewel-lovers.
The best known deposits of Emerald are located at Mingora, Malakand Division, 160 kilometers northeast of Peshawar, the capital of Khyber Pakhtunkhwa.
"The Swat deposits are producing excellent quality gems, which are considered some of the finest emeralds in the world. The stones have become famous for their brilliance, medium to deep green colour and unique transparency," the source informed and added that in the belt emeralds had been discovered at Gujar Kili and Shamozai areas.
They said gem quality tourmaline was found in the Kohistan magmatic arc Zone-6 at Haraosh near Gilgit, Stak Nala between Gilgit and Skardu, Bulecli and Shingus in Gilgit division and Garm Chashma in Chitral.
Tourmaline at Haraosh is discovered in pink, blue, and green varieties, whereas the Stak Nala is now famous for bicolour and tricolour tourmaline.
Gem grade tourmaline also occurs at Buleclhi and Shingus, Gilgit, they said adding that ndicolite (blue tourmaline) was found in pegmatite of
Garm Chashma (Chitral). Green tourmaline has also been found in pegmatites of Donga Nar in Azad Kashmir.
"Peridot of Indus Kohistan is one of the most beautiful gemstones of Pakistan and is sporadically being mined at different localities. It has already captured market both locally and abroad," the sources remarked.
Pakistan, based on its potential in mineral wealth, can become a great hub of the gemstone industry, on a scale comparable to that of Brazil,
provided it takes a few essential steps to enhance the exploration of resources and growth of gemstone business. (APP)