Snowfall disrupts life in Phandar Valley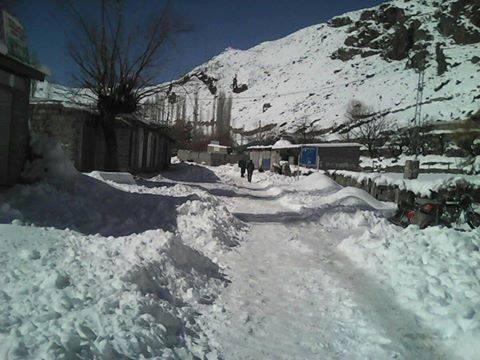 Ahmad Shakeel
There is no doubt that snowfall is, for many, a moment for recreation and fun, but this brings a terrible period for mountain communities living in the far-flung valleys. Heavy snowfall makes life tough and troublesome for the poor people in the resource deficient areas. The recent snowfall in Ghizer district of Gilgit Baltistan has further added to the misery of the inhabitants.
In Phander valley, the heavy snowfall has disconnected the ground links due to avalanches at different places especially in Youling, rendering hundreds of people landlocked. Electricity is cut-off due to damaged electric poles, basic household items are scarce and above all the poor health infrastructure for the poor patients.
The dilemma with this region is that, people all over Pakistan and more specifically people in Gilgit-Baltistan consider this valley as 'heaven on earth', 'valley of trout', 'land of martyrs 'and then most captivating tourist resort. But these titles and fake names were given by the people who have visited this valley during the summer season. They just visit to enjoy the delicious trout and the scenic beauty. In winter, this area becomes hell for the local communities due to lack of basic life sustaining facilities.
I would humbly request the concerned authorities, please don't use this place only for recreation and entertainment. Please also address the basic issues of the local communities. Then only, we can call the valley a place akin to Switzerland.