Seasonal Kitδit Festival celebrated in Sost, Gojal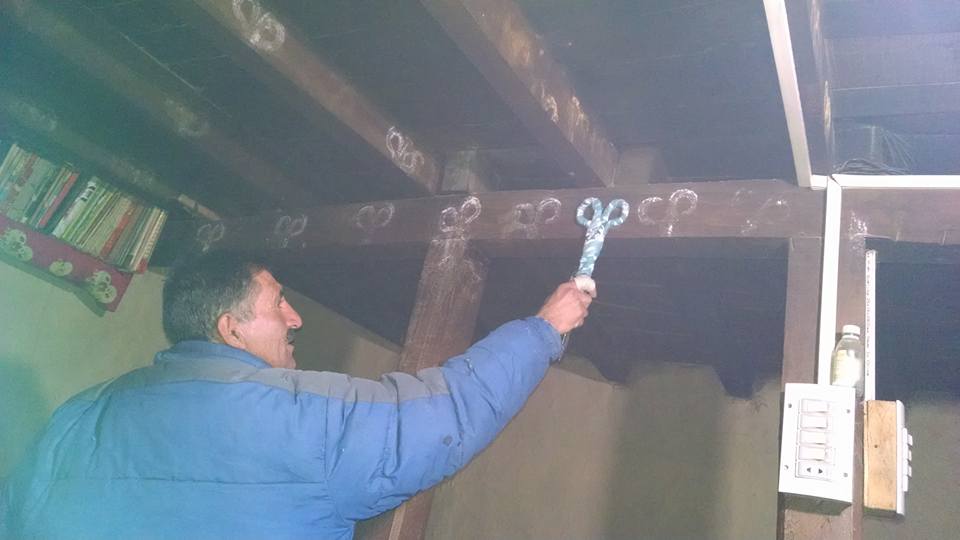 Gojal: People of Sost and surrounding villages celebrated the seasonal Wakhi Kitδhit Festival. The festival marks the departure of long winters, and the gradual arrival of spring. The land starts becoming softer as the mercury moves upwards from below freezing point.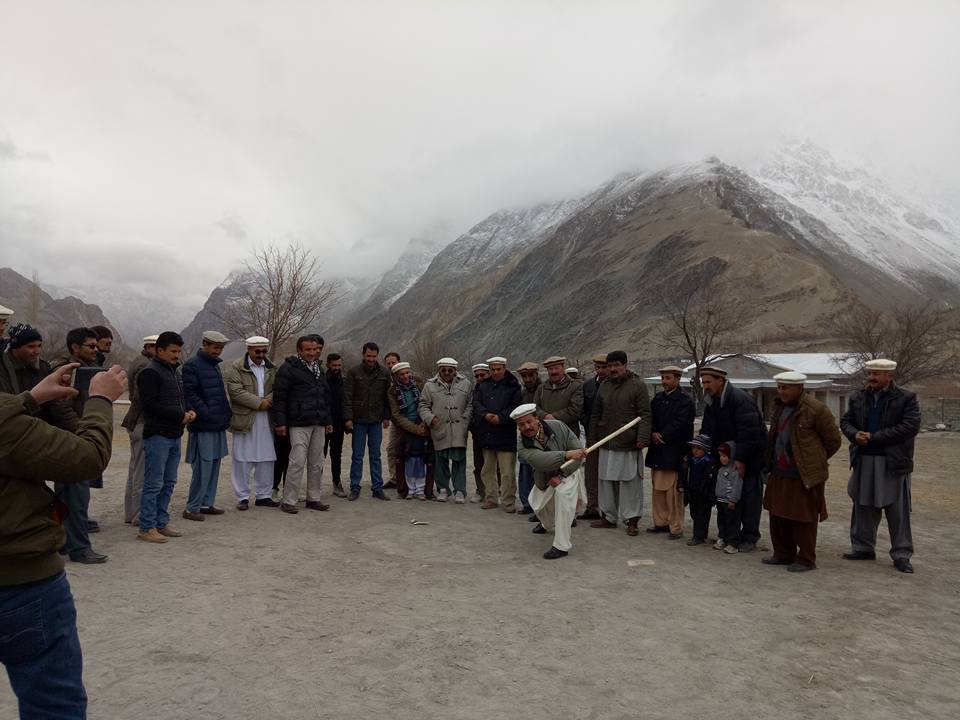 People from the valley gathered at a community center, feasted, devouring traditional cuisine, and also played Tuksuri, known as Gilli-Danda in Urdu.
Kitδit is a compound word in the Wakhi language: kit, most probably, is a distorted form of Kʉt (meaning Roof/Ceiling), while δit is the Wakhi word for smoke. On this day the wooden pillars and beams of the traditional Pamiri house are cleaned, removing the smoke produced by burning of large amounts of wood during the long winter. Cleaning of the ceiling, thus, symbolically represents arrival of a fresh season.
The wooden beams of the traditional Wakhi house are also decorated with floral patterns made with wheat flour.
Lower parts of the Gojal Valley had celebrated Kitzhit earlier this month.