London born writer and social worker Maureen Lines laid to rest in Peshawar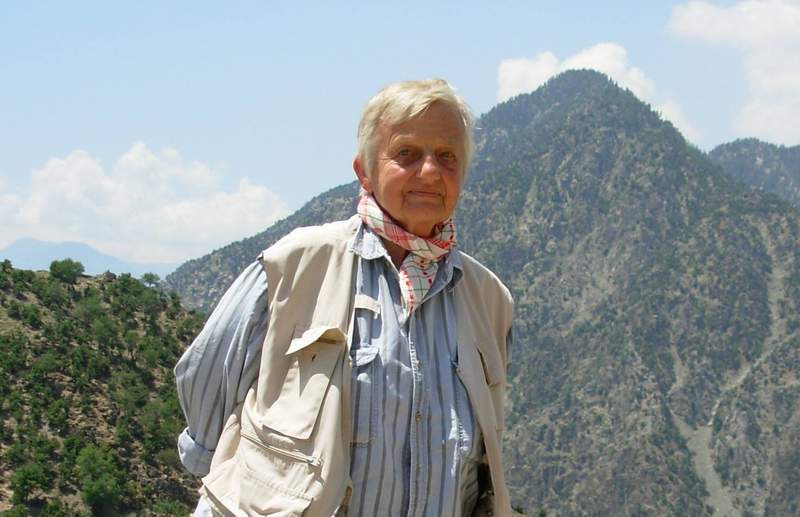 Chitral: British writer, traveler and social worker Maureen Lines was laid to rest today in the Gora Qabristan, Peshawar.
Born in North London, in 1937, Maureen spent her life traveling, writing and working in different parts of the world. She was the author of 'Beyond The Northwest Frontier, The Kalasha People of South Western Pakistan, and Journey to Jalalabad.
According to a profile found on http://www.hindukushconservation.com, Maureen 'began travelling in Europe at the age of seventeen, lived in Paris and in 1961 immigrated to United States. Three years later she hitched-hiked across Turkey and Syria to Damascus and so began her abiding affection for the Arabs and respect for the world of Islam.
"She came to Pakistan in 1980 and again in 1981. She then returned to New York and took two years studying medical emergencies and qualified as an Emergency Medical Technician in 1984. In 1986, she returned to Pakistan where she worked as a 'Barefoot Doctor' in the valley of Birir for a number of years before starting up the Kalash Environmental Protection Society, with seven influential Pakistanis in 1993. In 1995 she started up the British charity, the Hindu Kush Conservation Association with Sir Nicholas Barrington, the then British High Commissioner to Pakistan, and Keith Howman, President of the World Pheasant Association.
A few years ago, she started up the Kalash Coordinating Committee (KCC), a group of embassies, UNESCO and Serendip of Islamabad, Pakistan.
Locals have praised her for lifelong work in the remote and vulnerable Kalash Valleys located in Chitral District.
Her funeral was attended by a group of friends and admirers, including representatives of the Kalash Valley tribes.