MLA Shereen Akhtar meets Institute of Policy Studies officials to discuss knowledge sharing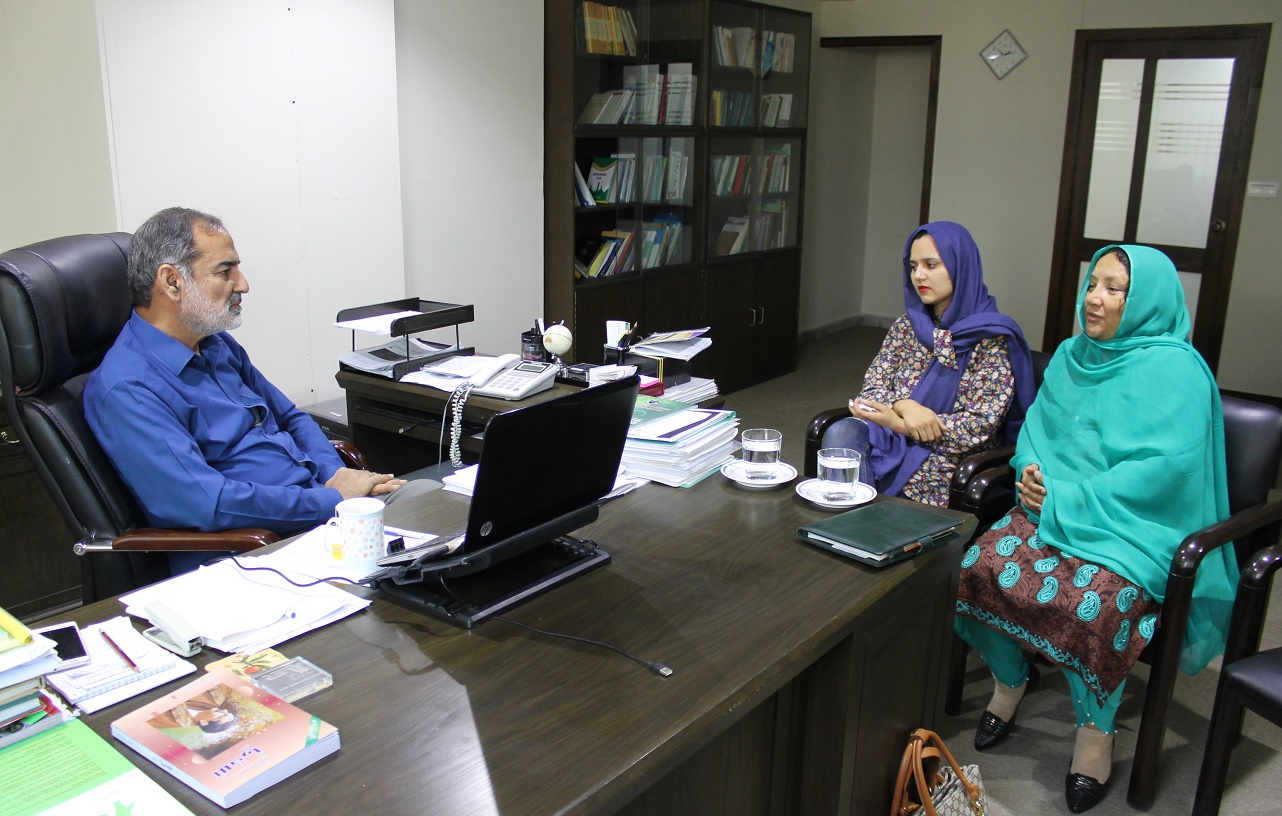 Islamabad: (PR) Gilgit-Baltistan Legislative Assembly's Parliamentary Secretary for Education Shereen Akhtar called on Director General Institute of Policy Studies Islamabad today.
During the meeting Shereen Akhtar said that Gilgit-Baltistan government is interested in benefiting from the research experiences of IPS. "It is important to integrate the researchers' work in policy designing for socio-economic development", she said.
D.G IPS, Khalid Rehman said that Gilgit-Baltistan has better literacy rate compared to many other regions and by providing suitable platforms this talent could be utilized for prosperity of the country.
Shereen Akhtar also discussed opportunities of research for economic and education development with IPS researchers Dr. Fareeha Sarwer and Nadeem Gillani.
Mrs. Shereen Akhtar was selected as member legislative assembly on women reserved seat from District Ghanche and in February 2017 she was given the portfolio of Parliamentary Secretary for Education.