Danyore Jamatkhana worker loses life while resisting robbery attempt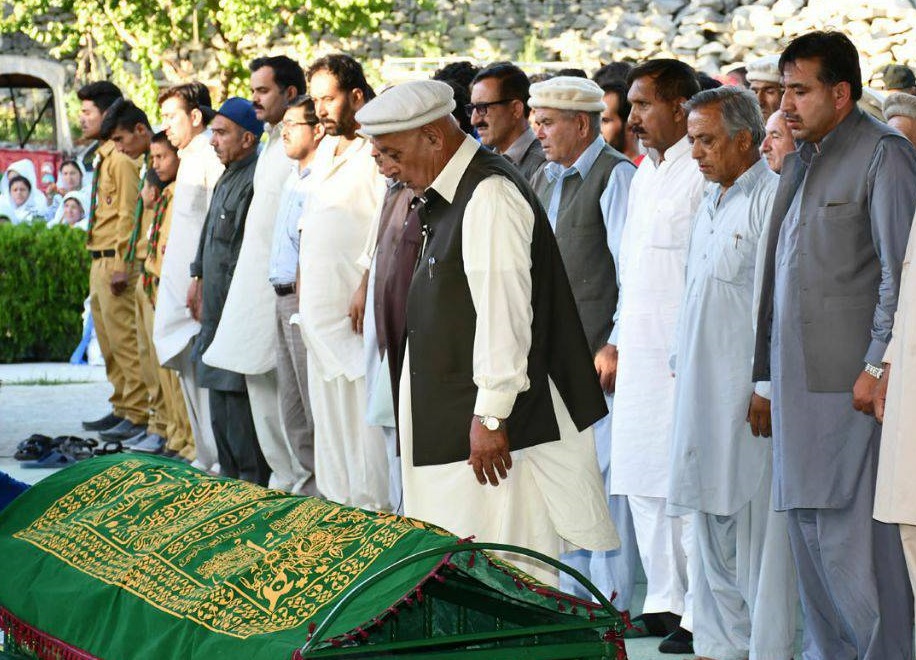 GILGIT: A worker of the Muhammad Abad Jamatkhana, located in Danyore area of Gilgit, has succumbed to his injuries after being beaten mercilessly by alleged robbers.
Sher Ali, in his mid-sixties, was a worker of the Muhammad Abad Jamatkhana, or Ismaili Muslims' place of worship. According to local reports, some alleged robbers tried to enter the building of the Jamatkhana. Sher Ali resisted, and was mercilessly beaten with blunt weapons, most probably iron roads. He sustained severe injuries, and the alleged robbers fled.
Sher Ali breathed his last after remaining under treatment for two week in Abbottabad, because his injuries were severe. He was laid to rest in his native village, in the presence of hundreds of mourners.
Community members and local leaders from all sects and various political parties have condemned the incident and demanded arrest of the alleged robbers.