Navroz Festival in Gilgit Baltistan
Yasub Akhonzada
Gilgit Baltistan, the land of beauty and hospitality, celebrates a range of colorful, cultural, seasonal and religious festivals, bringing peace across the board, and spreading happiness. Navroz is one of the festivals celebrated in Gilgit-Baltistan zeal and fervor every year, on 21st March. Navroz is the traditional Persian festival, marking the beginning of the Persian new year.
Navroz is a traditional festival which is solemnized in Afghanistan,Iran,Tjikistan and in the extreme north of Pakistan Gilgit Balistan.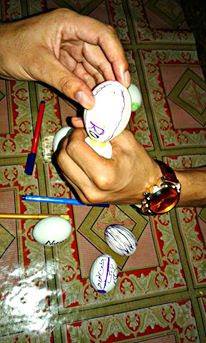 Celebrations of Navroz start early in the morning. Kids are dressed up in new clothes, people cheer each other and exchange kind words, wishing each other happiness and prosperity. Children often visit their neighbors and relatives to meet them and exchange greetings.
Boys play the special game of striking and breaking (or trying to) colorfully decorated eggs.
Free style Polo is also played in many parts of Gilgit-Baltistan to celebrate Navroz. Traditional dance, music and cusiines are speciality of the Navroz celebrations.
Nowadays, Mushairas and other literary activities are also held in the GB region to celebrate Navroz.
The contributor belongs to Skardu. He is a student of civil engineering at Comsats.