Women volunteers collect garbage and keep Hunza clean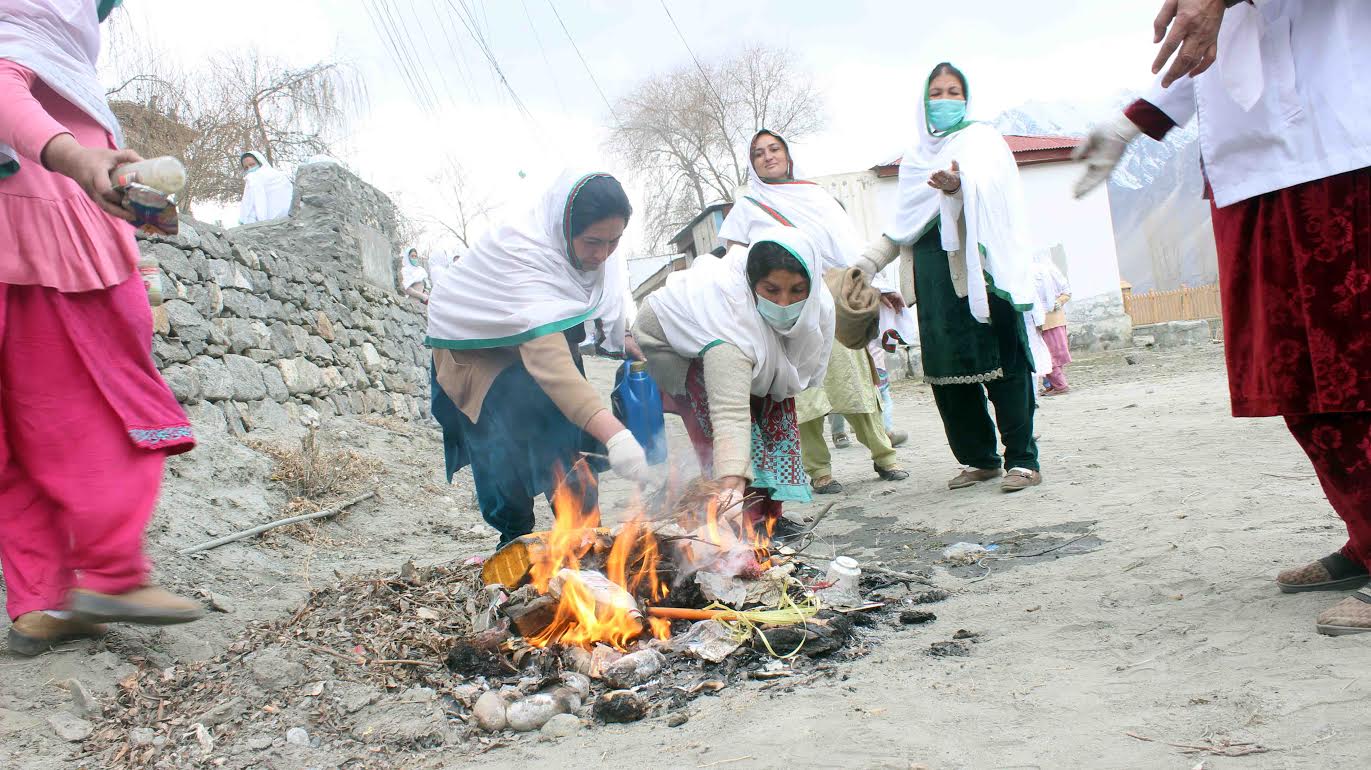 Reporting by Aslam Shah 
Hunza: Women volunteers stepped out to clean roads, streams, residential areas and commercial areas in a bid to prepare the region for tourism, and also to raise awareness about the importance of respecting the environment.
A group of women volunteers, aided by boy scouts and male volunteers, spent the day picking garbage from water channels, roads, markets and residential areas.
The women appealed to the tourists to be highly considerate of the environment and avoid littering in the area. "They come to see the natural beauty of Hunza. If they don't respect it, then the beauty will be tarnished, and there will not be much left to see", said a woman volunteer while talking to Pamir Times.
The women volunteers cleared areas in Altit, Karimabad, Haiderabad and the nearby settlements.
"The local administration has stopped collecting garbage from different parts of the areas for the last three months", said another woman volunteer. She was worried that if the government did not devise a mechanism to routinely pick garbage from the area and dispose it, then the entire area will get highly polluted.
The women appealed to the administration and the government to establish a robust municipal institution in all parts of Hunza frequented by thousands of tourists every year.