Chitral: Locals meet to develop Village Council Development Plan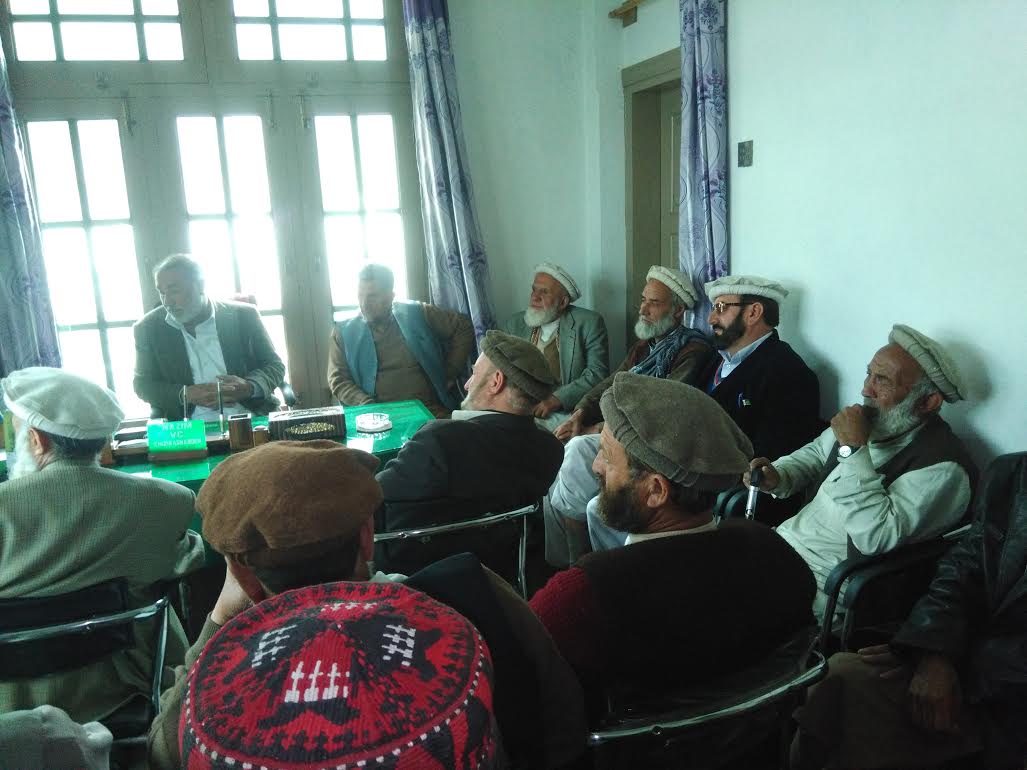 By Kashif Shahzad
CHITRAL:   A daylong dialogue was held in the Office of VC Nazim Khourkashandeh Chitral to discuss preparation of a VC Development for the Village Council to ensure integrated and sustainable local development.
Village Nazim VC Khourkashandeh informed this reporter that the VC Development plan is going to develop upon the direction of District Nazim Chitral Haji Maqfirat Shah to build up the VC. The VC Nazim shared the objectives of the meeting and significance of the VC Plan with the stakeholders; he further said that a proper planning for the development of VC Plan would lead integrated and sustainable of the VC.
Mr, Ajaz Ahmad NTFP Directorate KP Forest Department facilitated the meeting regarding the VC Plan he said that the VC Development  is a plan outlining the desired developments according to the inhabitants – for the quality of life within the VC and this will help the local people to enlist their problems and to solve their problems in a participatory approach.
The Meeting Participants discussed different issues of the VC Khourkashandeh/Mustajapandeh and also conducted a rapid need assessment of the VC Needs as per given guidelines.
The meeting was participated Movlana Sher Aziz, Mr. Shamsher Khan Tehsil Council, Movlana Ashraf Uddin, Mr.Sikandar, Qazi Saifullah, Mr.Samad Khan and others members of the Village Council Khourkashandeh/Mustajpnadeh.
At the end the VC Nazim thanked all the participants and a collective prayer was also performed for the development of the area.