46 locals from Rumboor trained in better fodder management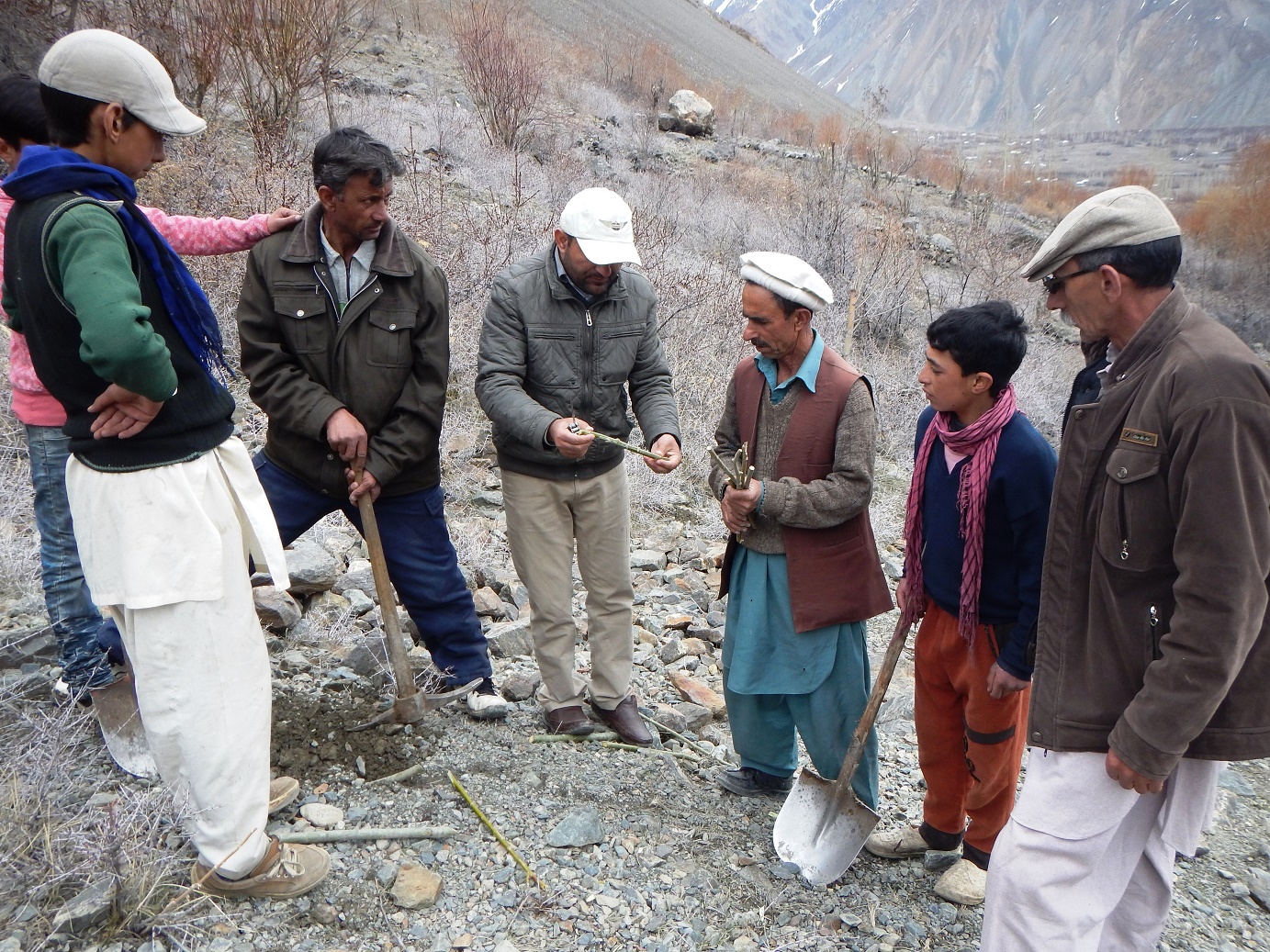 Kashif Shahzad
Chitral: World Wide Fund for Nature-Pakistan Field Office Chitral under the "Asia's High Mountain Project" organized a day workshop "management and advance techniques of winter livestock stall feeding" for the local communities of Laspoor Valley Northern Chitral.  The Training workshop was attended by the participants from the Village Conservation Committees (VCCs) local fodders growers groups and farmers and livestock owners from Laspoor valley.
During the training workshop the participants were updated   about the climate change situations and its impact on the surrounding rangelands which is gradually depleting and going towards desertification, during the training community were emphasized about the alternative ways instead of open grazing practices through cultivation of fodder crops (Medicago sativa) and to promote stall feeding.
At the end of the activity seeds of Alfa alfa (Medicago sativa) fodder crop were distributed among the community and demonstrated the appropriate cultivation methods. Total of 4,000 cuttings of native multi-purpose plants were planted along the water channels and degraded water flowing areas to prevent soil erosion and strengthen the water channel banks the plants will also provide fodder during winter season to their livestock. Total   46 participants including 14 women participated in the event.