Canadian becomes first bow hunter in GB history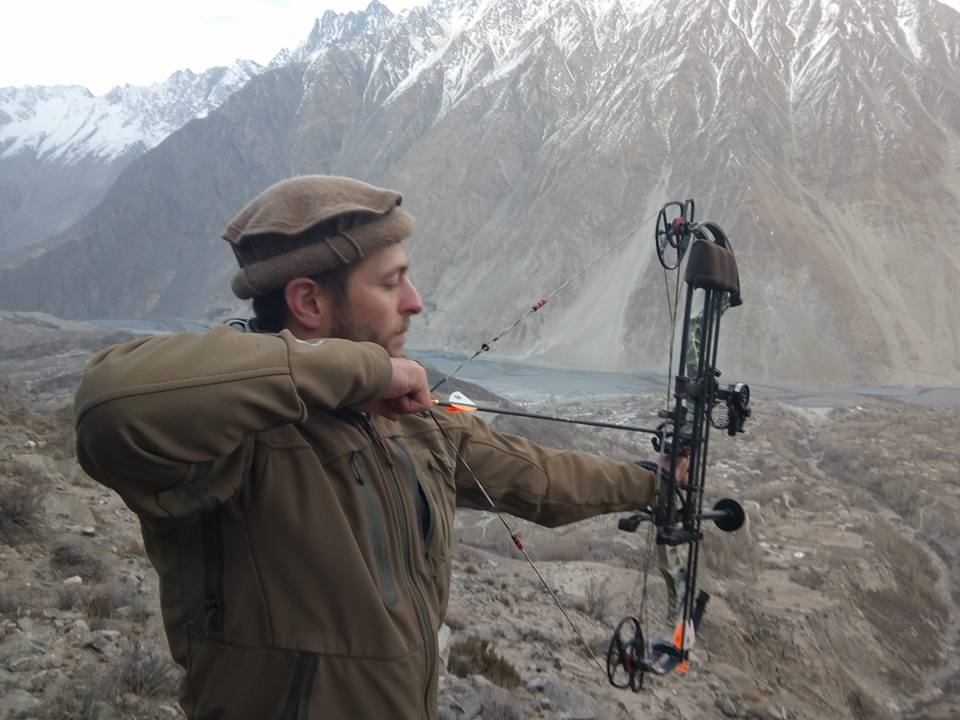 Meraj Alam
Gilgit:   A Canadian national has become the first person ever to hunt Himalayan Ibex with the bow during the ongoing trophy hunting season in Gilgit-Baltistan (GB).
Cameron hit Ibex, indigenous to Pakistan Himalayan and Karakoram ranges, from a distance of 100 meters in Gulmit valley of Hunza, an area managed by wildlife conservation society (WCS) since 2003.
"I succeed to bow Ibex and I am very happy to become first ever bow hunter in the history of the region." said Cameron
He said the people of Pakistan, especially Gilgit-Baltistan, are very hospitable and cooperative and, "I am thankful for their hospitality."
Cameron said it was his first experience in Pakistan and he is very happy with his achievement.
Gilgit-Baltistan Forest and Wildlife Department Secretary Sajad Haider said, "It was the first arrow hunt animal in the region."
The secretary said, "Hunting throw arrow is the most suitable way of hunting for the preservation of environment and wildlife in the region."
He appreciated the Canadian hunter for his unique approach and appreciated his job.
The Gilgit-Baltistan region is a home to rare species, including Marco-Polo sheep, Ibex, markhor, urial, blue sheep, lynx, snow leopard, brown and black bear, wolf, fox, marmot, chakor and ram chakor.
For this year trophy hunting competition, the GB government had auctioned hunting permits for four Markhors, 80 Ibexes and 14 Blue Sheep, respectively. The hunting season every year starts in November and ends in April.
According to an official of wildlife department, trophy hunting is carried out under the Convention on International Trade in Endangered Species of Wildlife. He added that trophy hunting is allowed only in notified areas of GB in collaboration with the relevant communities. He revealed that 80 percent income of the hunting permits goes to the local community, which they would spend on development of wildlife in their respective areas and the remaining 20 percent would go to the government exchequer. Courtesy: The Nation