Gilgit-Baltistan govt has miserbly failed to provide basic facilities in Hunza: Press Conference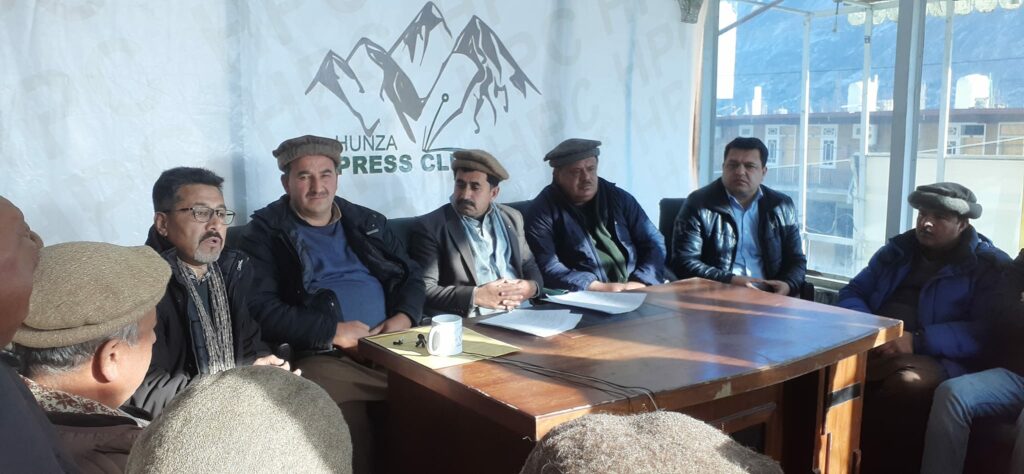 ---
Aliabad: The GB government has failed to provide electricity, access to basic health, better roads and clean drinking water to the residents of Hunza. But despite its failures, the departments are busy sponsoring sports events, spending tens of millions of rupees.
This was stated by representatives of various business groups and organizations while addressing a press conference in Aliabad, yesterday.
The "All Parties Business Association" accused the government and administration of organizing events to entertain themselves, making millions in the process.
The officials further said that the Hunza District administration has failed to facilitate the locals. They said that after a blaze gutted shops in Sost, the administrative officials instead of supporting the affected businesses resorted to arrests.
Speakers at the press conference said that people will be forced to start mass agitation across the region if the basic issues are not resolved. They urged the Chief Minister and Chief Secretary to take notice of the situation and spend resources where they are needed.