Rawalindi Police claims arresting two alleged "target killers" belonging to Gilgit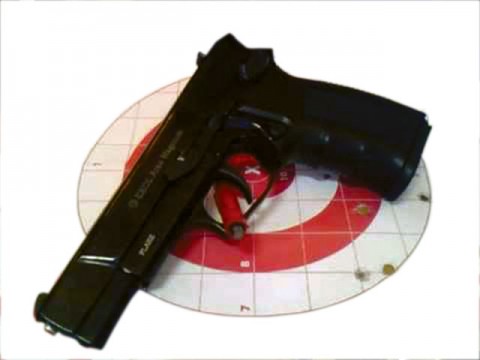 RAWALPINDI: The police on Tuesday claimed to have arrested two alleged target killers.
City Police Officer (CPO) Rawalpindi, Humayun Bashir Tarar addressing a press conference here said that a special team of Civil Line Police Station, constituted to arrest the target killers managed to net two target killers namely Naveed Hussain alias Asif son of Fida Ali resident of Gilgit and Syed Muntazir Abbas son of Syed Abbas Alishah resident of Haideri Mohalla, Nigral Gilgit.
The CPO said that the arrested accused had confessed to killing five persons in different areas of the country including Gilgit, Sargodha and Rawalpindi.
He informed that Naveed Hussain was sent behind the bars as he allegedly killed Mufti Imran at Tulsa Road and a case number 343 registered under section 302/324/109/34 and 7ATA in Civil Line Police Station Rawalpindi on May, 21, 2014.
Gilgit police had set head money of one million rupees on Naveed who was wanted in seven cases registered in Gilgit, Sargodha and Rawalpindi, he added.
Humayun Bashir further said the accused Syed Muntazir Abbas who had killed a lawyer, Abdul Wakeel in Gilgit and declared a proclaimed offender in case number 5/12 registered in City Police Station Gilgit, under section 302/324/342/34 and 7ATA has also been rounded up from Civil Line area.
The CPO said, all out efforts are being made to net other accused involved in target killing cases here.
He said, the accused had also confessed that they wanted to target several other Ulemas.
Further investigations are underway and police is expecting some sensational revelations from them, he added.
He said that after target killing incidents in Rawalpindi district, special directives were issued to SPs to take solid steps to check suspected persons and arrest target killers.
The CPO informed that police under the supervision of Superintendent Police (SP) Potohar Division Attique Tahir smashed five dacoit, car, motorcycle lifting gangs and arrested their 28 members besides recovering 15 vehicles, six motorcycles, 133 pistols, 12 revolvers, nine rifles, two kalashnikov and other items during December and January.
Potohar Division police nabbed 243 proclaimed offenders and 112 court absconders during the period.
He said, Rawal Division police also busted eight gangs and arrested their 40 members during last two months and recovered 233 pistols, 34 vehicles, 35 motorcycles and other items.
He informed 393 proclaimed offenders and 162 court absconders were also sent behind the bars.
Meanwhile, two blind murder cases of Sadiqabad police stations and a case of New Town police station were also resolved. APP