What disputed territory, "Gilgit-Baltistan is part of Pakistan", Ishaq Dar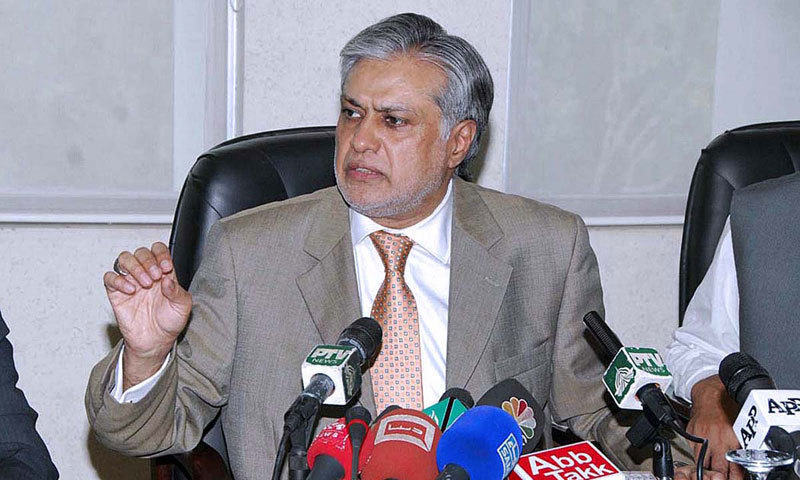 RAJA ASGHAR
ISLAMABAD: Finance Minister Ishaq Dar emphatically said in the National Assembly on Tuesday that Gilgit-Baltistan (GB) and Azad Jammu and Kashmir (AJK) were part of Pakistan and not disputed territories.
The statement came when the minister referred to India's objections to the planned China-Pakistan Economic Corridor on the ground that its route passed though "a disputed territory in Pakistan-controlled part of Jammu and Kashmir state".
The Foreign Office has already rejected the Indian objection.
"What disputed territory," Mr Dar angrily asked as he cited the expected economic benefits of the corridor as a "game-changer" in the region and said: "Gilgit-Baltistan is part of Pakistan. Azad Kashmir is part of Pakistan."
Part of the 3,000km corridor, a mega project to link Pakistan's Gwadar port with Kashgar in China's north-western autonomous region of Xinjiang, will pass through the Gilgit-Baltistan region. China has pledged an investment of $46 billion for the project.
Gilgit-Baltistan has always been described by Pakistani authorities as part of Pakistan, citing circumstances, which some consider equivalent to an accession, following the 1947 ouster by the local people of the territory's governor, a representative of the then Maharaja of Kashmir. The region has a special status with a Pakistan-appointed governor and a chief minister elected by its legislative assembly.
Azad Jammu and Kashmir, which is overseen by Pakistan under UN resolutions on Kashmir, has its own elected president and prime minister, both elected by the region's legislative assembly.
Source: Dawn