Poor Road to the Ancient Kargah Buddha Driving Tourists Away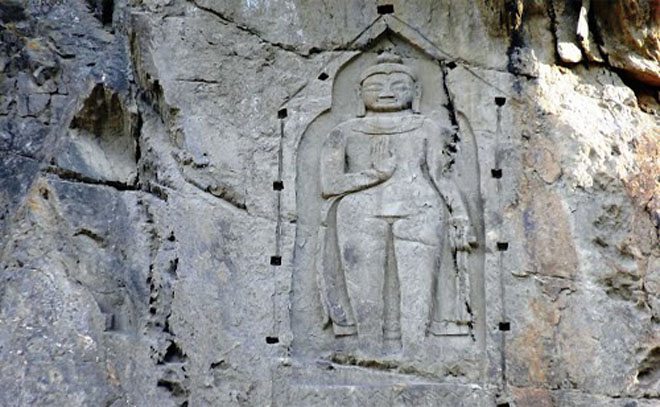 Poor Road to the Ancient Kargah Buddha Driving Tourists Away
The worst condition of the Gilgit to Kargha road keeping tourists away from visiting Kargah Buddha of 3rd or 4th century A.D. Major portion of the road was washed away due to rain and floods.
Kargah Buddha is one of the important symbol of the ancient Budhist era. The Buddha statue is believed to have been sculpted in the 3rd or 4th century A.D. on a mountain very close to Gilgit city, in the Kargah Valley. The sculpture is known as Yaṣ̌eni, in the local Shina language.
Watch Abdul Rehman Bukhari and cameraman Munawar Hussain Nagri's report.