Attitudes towards and perception of suicides: A case study in Hunza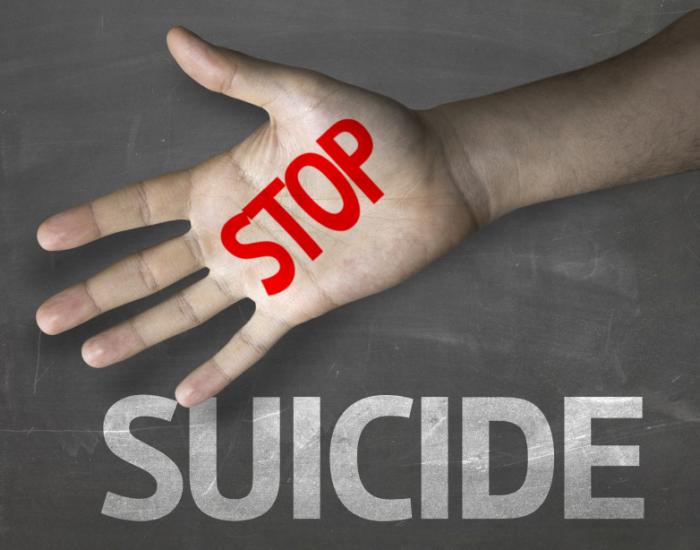 By Salma Mir
Pakistan is a developing country of approximately 190 million people, with 97% Muslims. Despite of the fact that suicide has been denounced and strictly forbidden in Islam, the rate of self-harm has been on the rise across the country. Almost 15,000 Pakistanis commit suicide yearly, according to WHO statistics (2002). Moreover HRCP (2012) reports that 1,153 people attempt and 2,131 commit suicide across Pakistan yearly. While (Khan 2008), estimates that 7000 commit suicide and 50,000 to 150,000 people attempt suicides annually in Pakistan.
Despite being a major epidemic issue , the rate of suicides are absent from the National Annual Mortality Statistics in Pakistan, due to which national rates are neither known nor reported. Suicide is the tenth leading cause of deaths in the world. If Pakistan government and suicide concern departments are not providing any report to WHO, then how WHO and HRCP are giving us annual rates and percentages of suicide in Pakistan? If 50,000 to 150,000 attempted suicide cases were officially reported annually in Pakistan then why they are absent in National Annual Mortality Statistics?
Past researches suggests that there are many perceptions, stigmas or myths regarding suicide in every society and these perceptions reduce help seeking behaviors among suicide attempters (Buda 2010, Curtis 2010, Pouliot et al 2006).
In Gilgit-Baltistan. when someone commit suicide, the whole society makes different perceptions. They think that there is something wrong in this family, and therefore, the person has committed suicide. Some people think that the suicide of their relative or community member is due to the result of violence or they blame the victim's family. This blame leads some families to isolation from their society, friends and relatives. Sometimes, victim families also blame each other due to which cohesion among member is diminished.
Suicides are rising a phenomena in Hunza, like other parts of Gilgit-Baltistan, generally. But, there is silence around the issue. In Hunza, there are also numerous commonly held perceptions about male and female suicide. It is perceived, generally speaking, that women/girls commit suicide due to failures in love affairs, or relationships, while boys are perceived to be more inclined to suicide if they fail in studies, or or fail to find good work. A girl or woman committing suicide is generally blamed and accused of wrongdoings. No attempt is made to ascertain the facts. In case of a boy committing suicide, again some people girl known or imagined girls or women.
Whatever the perceptions about causes of suicide, it is generally believed that a female's suicide is a private issue, and should not be discussed outside the family, or home.
After a person committed suicide, family members, friend and relatives in Hunza, wanted to know why it happened, and tried to make sense of what had gone wrong. Many people said that their family member had ended their life because they had been feeling unhappy, depressed and tensed. While bereaved relatives suggested many reasons that might have contributed to such feelings like torture, lack of support, abuse, both verbal and physical violence, too much care and studies pressures, were the most common causes identified. Some people said that their relative who died due to alleged suicide was killed actually by their family!
Many families and people in Hunza said that the death of their children by suicide was a 'natural phenomena, or a destiny'.  They consider suicide as a natural phenomenon and said that the cause of death is decided by God during the birth. They thought it was their luck to have a family member who would die due to suicide. They felt helpless, and said they can't do anything to stop what is already written and decided. This is the most common perception found among many people of Hunza, including teenagers.
Similarly, families of suicide victims have very strong perception regarding bodies of suicide committers who jump from cliff or shoot themselves. They relate their honor with the dead body of victim and do not like to talk about it. If victims commit suicide through such method which hurt their whole body, then the family consider it a cause of shame to tell that the body were badly damaged or injured.
Different people have different perceptions toward families in which suicides took place. Some perceive them as very bad, while others are more neutral in their approach. Some sympathize with the families. If a person commits suicide due to domestic violence, love affairs, and if the victim is a female, then people in their surrounding loath the family, and in some cases stop communicating with them.
There is also a difference in perception regarding suicide among male and female. Most of girls argued that girls commit suicide due to male dominance, lack of independence, support, trust and lack of sharing with their parents. While the male's perception is that female commit suicide due to failure in love affair. If there is a female suicide in a family, the men deny it.
Usually men thought that there is no logical reason behind female's suicides. Like youth, senior citizens in Hunza also have some perceptions about suicide. Majority of the senior citizen thought that economic shifts, social transition, modernization, providing education, abundance of facilities and independence are reasons behind suicides. The most interesting thing is that majority of young and educated people also have the same concept. They thought that female suicides should not be highlighted because they are directly related to their honor and status. If cases of suicide are highlighted, then then it would affect their status in the society. Parents, involved in the survey, thought that involvement in love affairs may lead their children to suicides. Under this perception, girls become more vulnerable and restricted in their families.
Many teenage females in Hunza argued that sometime they "want to prove these concepts (suicides due to love affairs) wrong by committing suicide". Such suicide ideation is on the rise in the society.
Majority of the people surveyed in Hunza thought that suicides badly affects their region, status and religion. Therefore, they believe that suicide cases should not be reported in the police stations, or to the media. Some consider suicide as a taboo and do not like to talk about it. From 2000 to 2016, only 5 suicide cases were registered in a local police station in Hunza.
If we deeply study the past suicide cases, we did not find cases in which love affair, or failure in it, is the only reason behind girls' suicides. Some girls' cases were also related to studies and lack of support, as were some cases of boys. Some boys committed suicide due to shame and feeling helpless in love relation as well- something that is commonly associated exclusively with girl's suicides. Certainly all girls who committed suicide were not love sick or troubled due to being involved in relationship. Girls also used suicide to take revenge, to rebel, to sacrifice themselves, as well as to express helplessness. The boys seemed to show similar causes.
To reduce such kind of myths or perceptions which are harmful for a society, we have to create awareness among people regarding the real causes of suicides. Instead of stigmatizing suicide committers and their families, we should think about it and take a step to help them from taking the drastic step towards a dark valley from which there's no return.
[This write-up is based on a study conducted by the contributor as part of her studies at the Quaid-e-Azam University.]