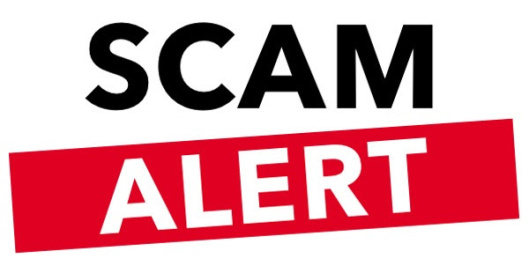 Razia Sultana
How would you feel when you get a job offer that can turn you into a millionaire or a billionaire overnight? Exuberance, wonder, suspicion and confusion would surround your mind and heart. You would soon begin making castles in the air, would imagine yourself driving the most luxurious car and would enjoy leading the most comfortable life style. And then the next moment you are told the offer was nothing but a scam. One can imagine the battle between feelings of excitement and happiness and distrust and sadness. There are many people out there who play with emotions of people through malicious and fraudulent tact and schemes. Many innocent people lose their entire property in dreaming about having a life that they seem can come to them only through miracles.
I know a person from my very close relatives who lost 5 lakhs in the expectation of getting 8 crores!! As an initial requirement of getting 8 crores they were required to submit 5 lakhs in advance. I was well in picture about the race they had to run to collect 5 lakhs with a fear of missing the deadlines of deposit to unlock the door of unending wealth and pleasure for them. Till the last deposit, the plunderer at the other end was in constant contact and the moment the last chunk was deposited, the person vanished completely blocking all his contact numbers! What happened to my relatives afterwards is yet another story.
I, myself, had a very narrow and quick escape from such a fraud very recently. He approached me through email disguising himself as HR Manager Khalifa University-Abu Dhabi. The offer letter was so smartly and perfectly written and designed that one could hardly believe it's fake. The offer included a monthly package of 45500 Emirati Dirham (1304981.67 PKR), free air ticket biannually, free residence, medical coverage and so on.  I could not believe my luck. I started finding justifications of how could I get such an offer. I felt big-headed also of having so-called university exposure and experience of 2 years, experience of teaching at renowned institutions and so on. I thought I can perfectly be the right candidate for the position. I could not stop myself from sharing it with my husband and big brother and sent them all the correspondence over the offer. It was just after 10 minutes of sharing that I got mobile message of my big brother and husband, who said the offer is a crap.
The person who named himself Khalid Al-Abdullah, HR Manager Khalifa University, Abu Dhabi was in reality a travel agent who because of my search for a better job opportunity found me an easy prey. I had posted my CV on an employment searching website a few years back. But he was wrong! Though I was disappointed to the bits about all this, I felt safe and even prouder of having beside me a husband and a brother who are more watchful about the distrust, corruption, nepotism existing in the world.
This is one of the miserable experiences I have ever had and I feel quite responsible for sharing with the readers that they ought to be more vigilant, watchful, analytical and decisive before applying for job openings abroad and in the subsequent procedures.
There is a part of this world called "Finland" which bases its entire education system upon trust. It is a non-Muslim country that teaches its students to be citizens who learn to trust and to be trusted. And then, there are people from Muslim countries with Islamic names such as Khalid Al-Abdullah, who are busy swindling and looting innocent people, and in the process spreading distrust, hatred and pandemonium.