Adopting the urban culture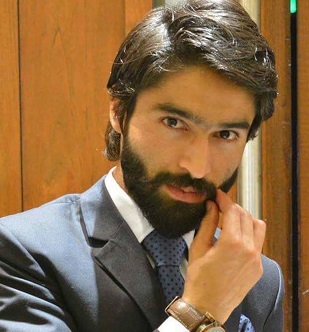 By Sajeel Ibrahim Ashumat
Tracing just a decade or 15 years back the situation was completely different then how it is now in this heavenly piece of the planet known as Gilgit-Baltistan. The land once used to be the trademark of purity and ingenuousness, when people actually had not assimilated the curse of jaded urbanite's norms and doings.
Increased modernism and way to think broadly are mandatory elements of any society to grow and prosper but with these advancements our moral values are being undermined. How is the question.
The people of GB used to have a very critical look at those who demanded mutual benefit. Hospitality was once an inherent blessing, but now it is deteriorating at an expedited pace. Cunning approaches are making way home very speedily. Thirst for economic gains is at fever pitch. Markets teeming with Non-Custom Paid luxurious vehicles, neighbourhoods with construction of new houses, businesses thrive on the exploitation of others' resources, and an increased number of private educational institutions, (Primary & middle level), are somehow in my opinion creating a space for class disparity.
I am not against the standard way of living; it is completely one's own personal choice, but due to these improvements social behaviour of the region is deteriorating ridiculously fast. Robbery and rape, for instance, once used to be a hypothetical phenomenon, but with the inflow of cash inside the system, these crimes are turning out to become a reality. They don't occur very often for now, but i am sure such heinous crimes will gain pace if we don't scrutinize the system, and understand how it is working. Crimes will surely become normal which will jeopardize the ethical values of our region.
Tourism is the only industry of Gilgit-Baltistan at this point in time,which has the potential to meet international standards. The statistics of the year 2016 says almost 1.4 million local tourists visited GB in summers,This year on daily basis 270 private vehicles are coming in and out in Skardu city alone.
Tourism industry has been booming for the last few year, which is a very positive singh. But, there are reports that in some areas local tourists were ill treated by hotel owners.
The land, which has been liberated 70 years ago by the courageous people without any external support, speaks a lot about our moral ethos. To keep that profound culture of moral values alive, we all must start counter checking the developments of the social norms and behaviour. We can only curb these evil practices once and for all,if we start doing it from ourselves. This is the only way that indigenous folks can make GB a better place to live if all of us follow the rules of altruism and stick to the way of our fore fathers who left a legacy of kindness,hospitality and love behind them.