'Tour de Hunza' – A poem by Asmah Jamil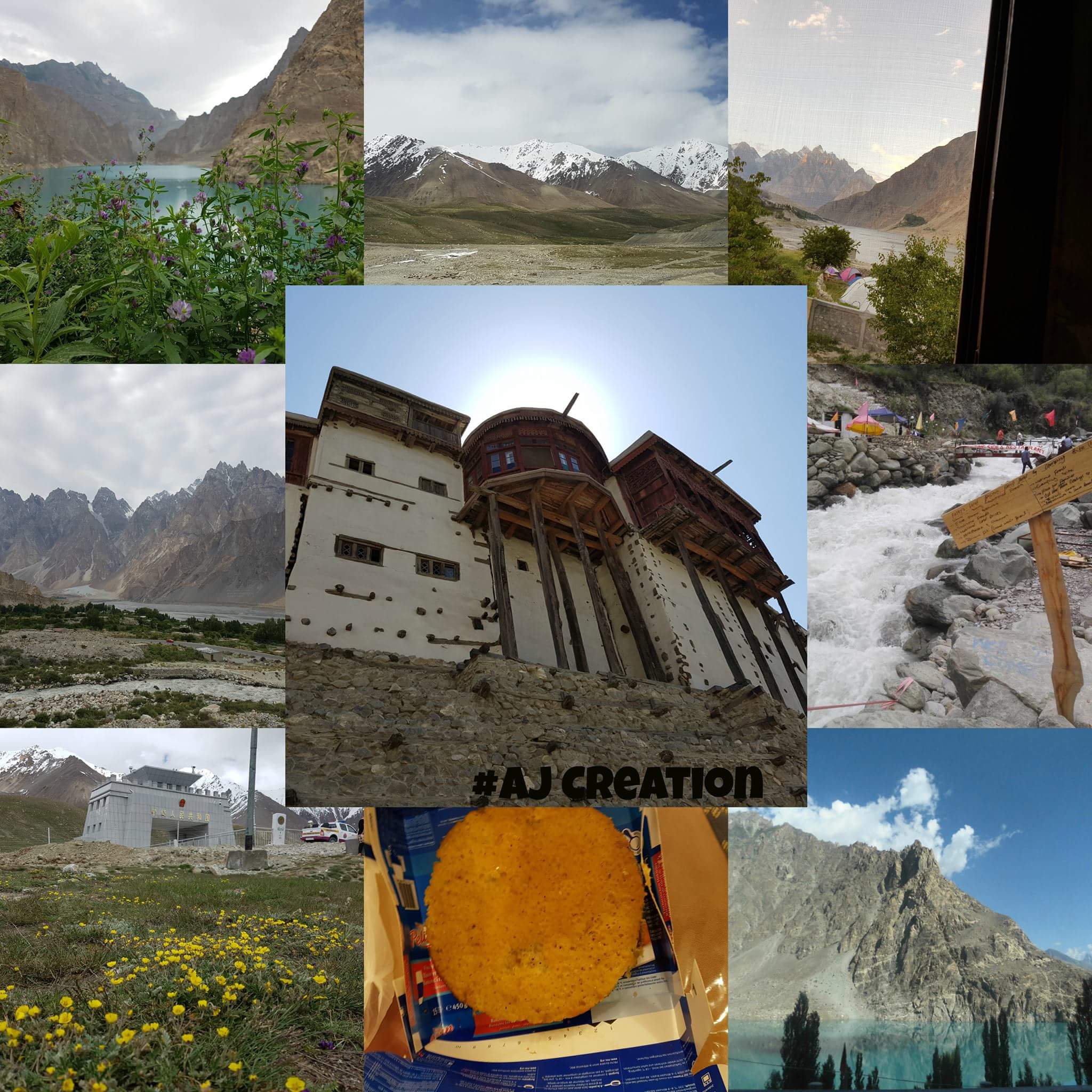 By Asmah Jamil
Oh nature ! you stole my heart at the first sight,
The lonely sea and the sky at night,
Back then my life was black and white
O happy tireless life that feels no wrong,
For a while,I felt so strong,
It made me feel like i can breathe again,
My life was never the same,
walking by the streets,
Doing nothing ,but dancing on my own beat,
leaving nothing but trails,
Everything was just like a fairy tale ,
Mountains talking to the sky,
but they were so shy,
In blanket stars,
I forgot my scars,
that calm and peaceful place,
There were so many things to face,
But nature is powerful,
So beautiful and colorful.
My heart felt like at home
So calm ,with no storm.
Glisten of the lake
That nature decides to make,
Those 80 stairs and yummy apricot cake,
Climbing and listening to Drake~~
Oh that makes my heart shake!
Those passu cones and that attractive attabad lake _
Splendid karimabad bazzar,
They told us we aren't going by car
Let's just go somewhere so far,
Someone said '' History is a mystery ''
We were just going to step in our past ,
We were walking so fast,
And Some things never last ,
Oh you Altit baltit ,
You are just so lit ,
It was time to go back to Gulmit,
That hotel was just so brilliant,
That sound of wind through trees,
I was such a tease,
Because I was buzzing like a bee,
Fresh breeze and snowcapped peaks,
So we reached Khunjerab
My cousin just jabbed,
Everyone held their tab,
Khunjerab was just so fab
A beauty so kind
That will just change your mind
We were lost,
Lost somewhere in the center of Hunza,
The place where our hearts skipped a beat.
Oh those birds tweet,
And the way people living there greet,
They deserve something sweet,
Brilliant rays of sun shines upon the world,
And once again The light pervades the darkness,
Oh you beautiful Eagle nest!!
You are one of the best ~
It was time to say goodbye
Mountains cry and the birds flying so high
But we had to leave
We will come back one day ,
In the month of may,
Until then Just Stay