Three men involved in Nanga Parbat Massacre sent behind the bars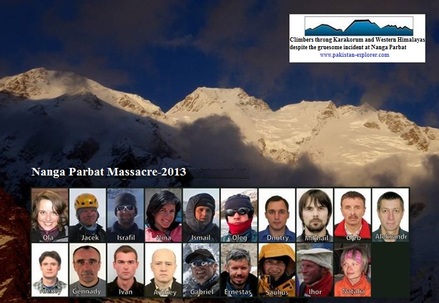 Gilgit: Anti-Terrorism Court in in Gilgit-Baltistan on Thursday sentenced a Shafiqur Rehman to 35 years of rigorous imprisonment for his involvement in the killing of 10 foreigners and a local in the vicinity of Nanga Parbat.
The man had been on the run since 2013.
Shafique's brother, Attaur Rehman and another man Raji Rehmat got 26 years each behind the bars in the same case. All three convicts belong to Diamer district.
The convicts were also asked to pay 200,000 rupees each in penalty and compensation for injuries inflicted on a soldier while resisting arrest. In case of non-payment, the convicts will spend six months more in the prison.