Hoteliers in Gilgit-Baltistan reject imposition of taxes, decide to approach Supreme Court of Pakistan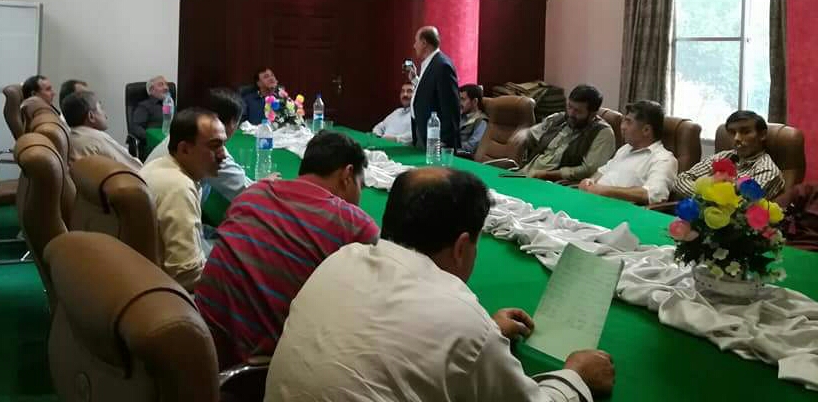 Gilgit: Association of the hoteliers of Gilgit-Baltistan has decided to approach the Supreme Court of Pakistan against imposition of taxes. The decision was taken during a specially convened meeting here in the regional capital, attended by hotel owners and managers from different parts of Gilgit-Baltistan.
The hoteliers have said that they will challenge the imposition of taxes in the region, which have been implemented under the Gilgit-Baltistan Empowerment and Governance Order.
The association, through a statement, has said that imposition of taxes in the region is illegal. They have condemned the Gilgit-Baltistan Council for imposing the taxes, by calling them "more royal than the kings".
The GB Hotel Association's meeting was chaired by its President, Raja Nasir.
Recently, many hotels in Gilgit-Baltistan received letters from the GB Council Secretariat, in which the hotel owners and mangers have been asked to file tax returns for the last three years.
Members of the association have condemned the imposition of taxes, saying the government has its eyes on the feeble incomes earned by the hotels during the 5-month long tourism season.
They have said that no taxes can be implemented in the Gilgit-Baltistan region till the resolution of its constitutional status, and till giving it representation in the national parliament.
They have threatened to protest on the roads after closing their hotels, if the GB Council pressed them hard for tax collection.
Correction: An earlier version of this report stated that the hoteliers will approach the Supreme Appellate Court of Gilgit-Baltistan. The error is regretted.