Inculcation of intellectual curiosity in students is a challenge for Pakistan's educational institutions: Dr. Shehzad Jeeva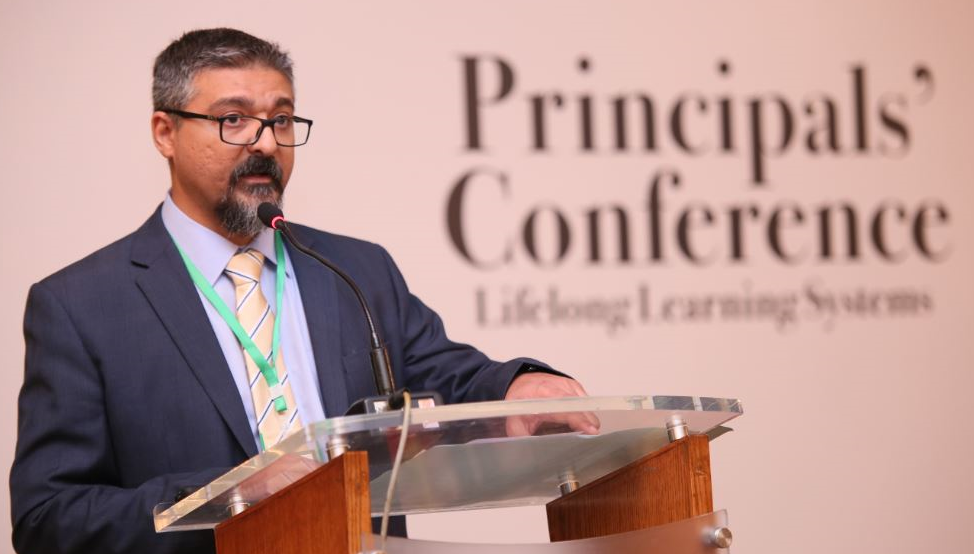 Karachi: "Lifelong Learning systems not only equip students with valuable tools for personal development, but also represent a holistic approach that affects educators, parents and entire communities," said Dr Shehzad Jeeva, Director Aga Khan University Examination Board introducing the theme for this year's Principals' Conference held in Karachi. The annual conference is organized by the AKU-EB in partnership with the Oxford University Press (OUP).
"Our students face an increasingly globalised world, which places a heavy emphasis on a knowledge-based economy and multidisciplinary skills," said Dr Jeeva. "The challenge for educational institutions in Pakistan, therefore, is to inculcate a sense of intellectual curiosity and a passion for learning that goes beyond formal academic years within their students. And it is not only students that need to evolve into lifelong learners – this is a pertinent need for all of us and therefore requires system level change in education for teachers, parents, principals' and communities to develop into enduring pupils."
Former chair of the European Council of International Schools English as a Second Language & Mother-tongue Committee, Eithine Gallagher delivered the keynote address titled "'Is Inspirational Pedagogy the Key to Preparing Children for Lifelong Learning?" She noted the importance of maintaining a balance between mediums of instruction and mother languages, saying "You can't turn off what you already know, and children will learn a lot more if they are not forced to turn-off their home tongues. When we tell children to think only in English or Urdu, it doesn't make any sense because we think in all languages."
The conference, attended by over 360 principals from all over Pakistan, is the only event of its kind in the country that brings together a diverse group of school leaders on a single platform and showcases original classroom research. Thirty one abstracts were presented on issues such as formative assessment in primary schools, case studies of educational institutions serving impoverished communities and the role of inquiry as a dynamic teaching learning approach.
Short, inspiring, TED-style talks titled "Educators as Change Agents" were delivered by Aamna Pasha, Associate Director of Teacher Development at AKU-EB; Karachi Institute of Technology and Entrepreneurship founder, Afaque Riaz Ahmed and Kiran Foundation director, Sabina Khatri. Ms Khatri noted, "Mental and emotional health practices in the world of education are probably the most underlooked and yet the most integral components in transforming our society."
Ms Pasha's talk focused on the importance of studying humanities for societal development. "Problems are never one-dimensional – they are always multifaceted. They require academicians from multiple disciplines to come together to address them, and this is exactly what Pakistan needs," she said.
The "Education for all – Vision 2030" panel saw leaders in Pakistani education like Baela Raza Jamil, Abbas Rashid and Irfan Muzaffar came together to discuss methods for inclusivity, quality education and lifelong learning in a local context. The role of the private sector in driving education for all, the pros and cons of technology as a cost effective means to expand access to quality education, and the role of language in education, particularly English as a medium of instruction came under discussion.
Ameena Saiyid, Managing Director, Oxford University Press Pakistan presented the closing note, and stated: "The quantum and quality of education affects all aspects of human life – employment possibilities, economic performance, quality of life, social relationships, quality of thought, even the value of leisure. It is central to the single most important sector of societal activity, on which so much else hinges. The AKU-EB's contribution to education in Pakistan thus makes it significant as it affects every part of society in Pakistan."