Traders observe shutters-down strike in Skardu, protest against imposition of taxes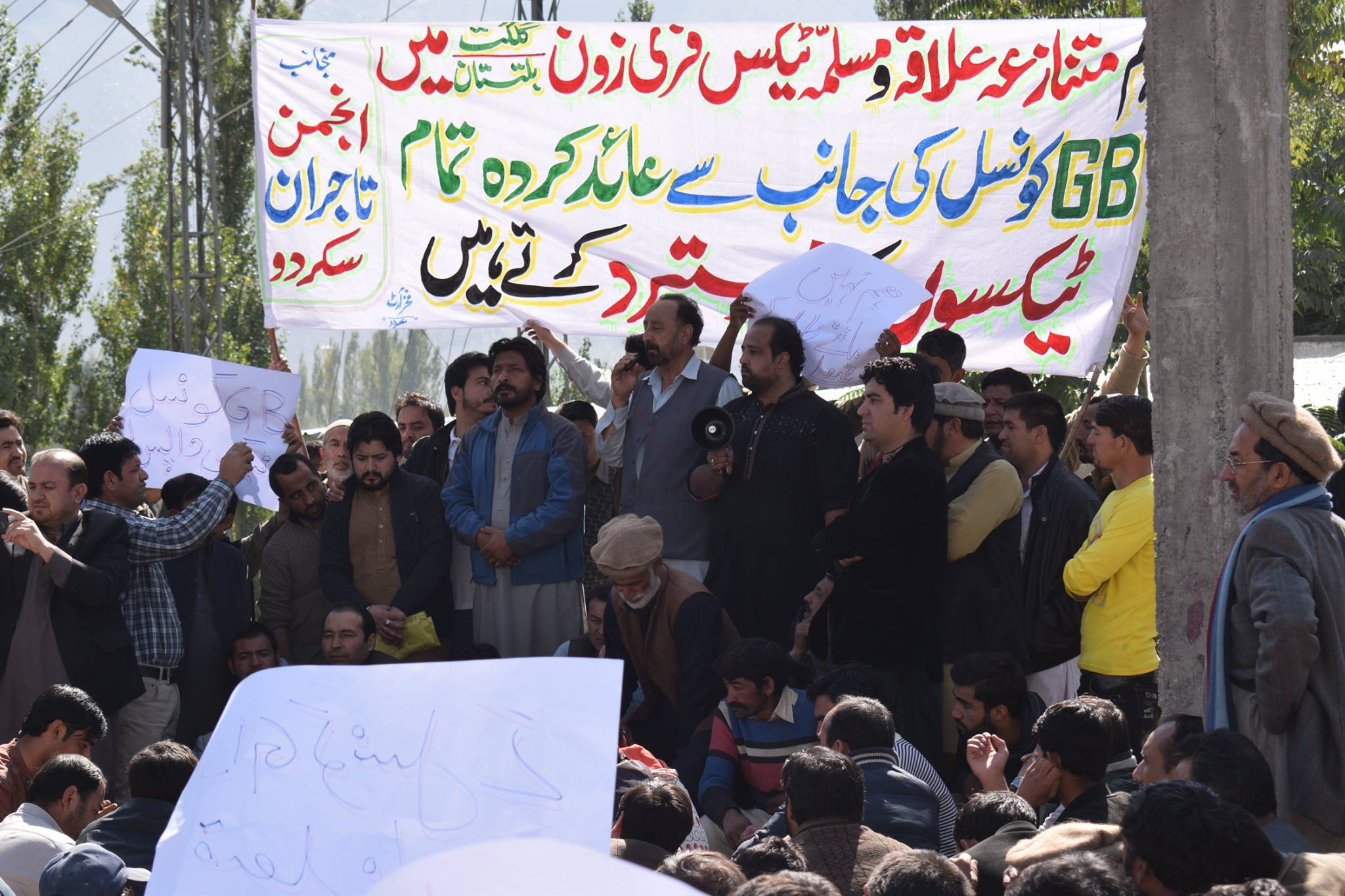 By Nisar Ali
Skardu/Islambad: Trade Association Skardu protested against the imposition of withholding taxes here on Thursday at main Bazar Skardu, which was participated by thousands of people including civil society. Later the protest turned into demonstration rally, kicked off from Yadgar Chowk and staged sit-inn at Press Club Skardu. All shops and markets were remained closed. They chanted slogan against Chief Minister Gilgit-Baltistan and GB-council members and hold placards in their hand in favour of demand.
Addressing the participants, representative of trade association said that Gilgit-Baltistan Council has illegally and unconstitutionally imposed taxes in Gilgit-Baltistan, violating human rights.
"Owing to the disputed status of the region, the government cannot collect taxes, without giving constitutional rights, and representation to the people of the Gilgit-Baltistan", the speakers said.
They threatened to extend the protest in the coming days if the taxes were not lifted.