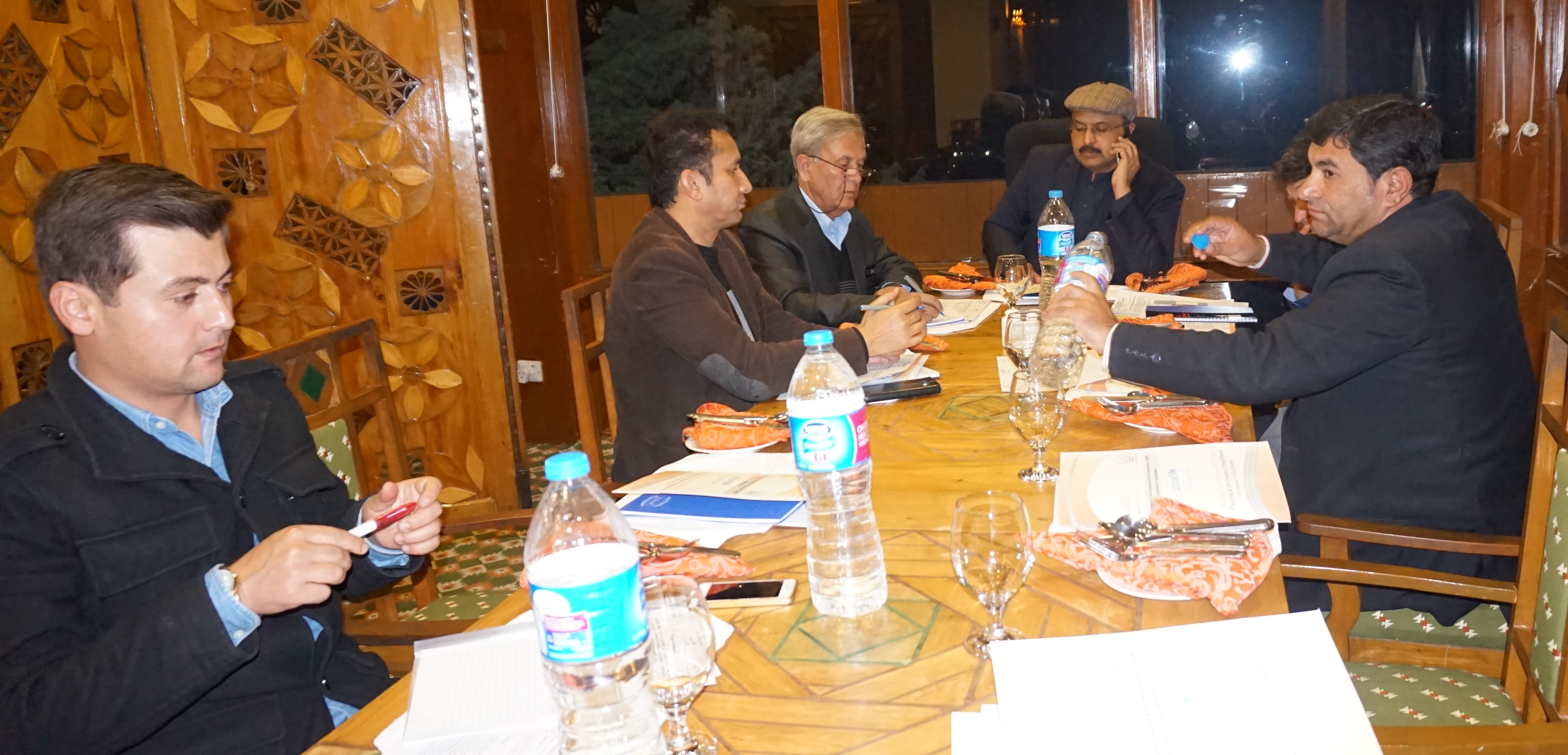 GILGIT: In a series of meetings with nutrition sensitive sectors, Department of Planning & Development (P&DD) and Scaling Up Nutrition (SUN) unit with authorities of provincial local government / rural development stressed to prioritize water, sanitation & hygiene (WASH) section to ensure the utilization of available healthy nutrients at individual level in the communities.
Responding to a query raised by Babar Aman Babar, P&DD about the status of policy document of WASH, Ijlal Hussain Project Director WASH said that draft policy document about drinking water, sanitation and behavioral change communication had already been reviewed thoroughly and vetted by Program Consultant SUN and submitted to cabinet division through at P & DD for approval.
Secretary P & DD stressed the need to get all the WASH policy documents / PC1s reviewed by department of Law, EPA, WASA, WASIP and P & DD before submission to cabinet for approval. Project Director WASH Ijlal Hussain said that as per principles of geographic convergence of multi-sectoral nutrition strategy (MSNS), GB all WASH interventions i.e. pipe networks, water treatment units, sanitation systems & sewage treatments would be based on MICS findings for marginalized areas through organized gender sensitive women groups in planning such schemes in the communities.  Secretary P & DD said that WASH sector and EPA would design studies for   developing criteria about minim standards for WASH schemes in the region and he assured fund allocation for the same.
Director Environment Protection Agency (EPA) Shezad Shigri and WASH Director explained about the role of water testing laboratories in their respective departments for ensuring safe water supply in the communities and that the EPA was responsible to regulate NOC to bottled water schemes in private sector.
About awareness activities of hand washing among population Secretary Planning and Development Babar Aman Babar asked the WASH sector to develop key message in coordination with DoE and DoH and further stressed the need to get health and nutrition officers involved in health specific PC1 as master trainers through focused BCC in schools, outreach workers and other community networks.
Program Consultant SUN Dr Nadir Shah said that in next series of events WASH sector progress would be reviewed at multi-sectoral and steering committee meetings next month.   Secretary Planning and Development advised to enlist representatives of EPA, WASIP and Food & drug testing laboratory as sectoral members in WASH sector.