Reham Khan to open maternal and child health center in Diamer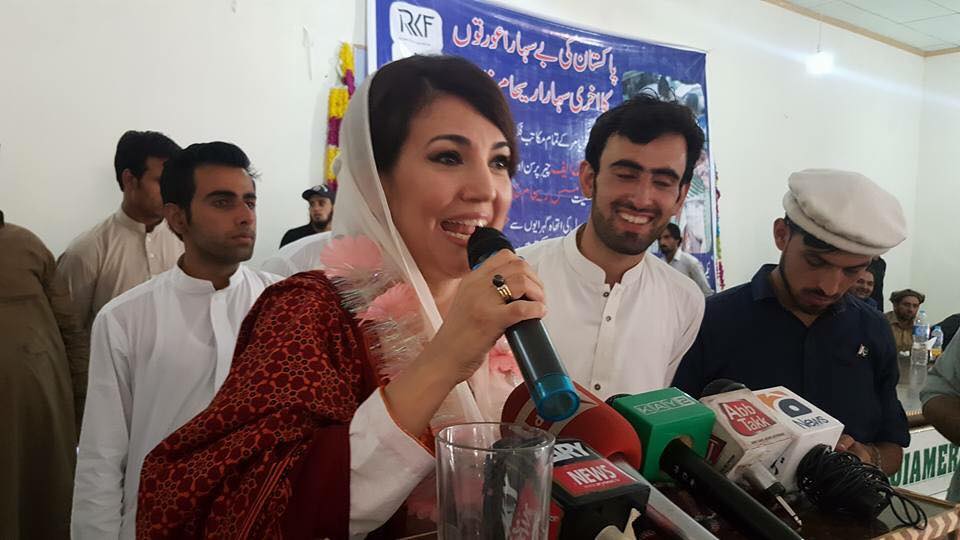 Chilas: Chairperson of Rehman Khan Foundation and famous TV anchor, Reham Khan has said that the she plans to open a maternal and child health center in Diamer district of Gilgit-Baltistan, to increase women and children's access to quality health care.
She made the announcement while addressing a gathering in Chilas, Diamer's district headquarter, where hundreds of people had gathered to listen to her.
Speaking at the occasion, Reham Khan said that she wants to help the women and children of Diamer and other remote areas. She urged the people to stop blindly following political parties, and leaders, and instead raise their voices for their rights.
"They [the political leaders] use you for their own interests. Don't follow them blindly", she said.
Reham also deplored the political culture in the country, saying leaders were using foul language against each other and the basic sense of decency had vanished from the political landscape.
Khan was visiting the district to meet the local leaders and journalists, because she wants to start development work in the area through her foundation.
On reaching Chilas, Reham was accorded a warm welcome by the local elders and youth. Also present during the event were Inayat Ullah Shumali, ex minister, and Faizullah Faraq, GB government's spokesman.