Jailbreak: Death row inmate escapes from Skardu jail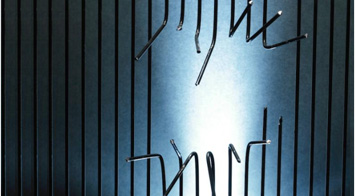 Our Correspondent
Skardu, January 11: A prisoner sentenced to death for murdering a judge and two other people has escaped from the Skardu jail. Police have arrested the jailer along with nine officials and started search for the escaped convict.
According to details, a convict named Naveed Hussain, a resident of Gilgit city, had been sentenced to death for killing Anti-Terrorism Court Judge Jamshed Khan and two other people on in Gilgit city. The "most dangerous murderer" had been shifted to Skardu from Gilgit for maximum security. He escaped from the jail today after "jumping over the prison-wall" according to accounts shared with the media. A motorbike was reportedly waiting for the escaping prisoner just outside the prison, the media was told.
The number of cases involving the escape of sentenced and under-trial prisoners from jails in Gilgit-Baltistan has increased like an epidemic. Two weeks back a man named Shakirullah, accused of murdering Agha Ziauddin Rizvi, had escaped from a jail in Gilgit, allegedly with the support of insiders. Earlier this year dangerous prisoners had escaped from jails in Chilas and Astore.
It is being said that the high value prisoners, mostly accused of involvement in sectarian violence, are able to easily escape because of support gained from Jail officials who support their "causes" as "just".
The routine incidents of jailbreak have spread a sense of insecurity across the region. Questions are being about the standards of prison management and the negligence of police officials and higher-ups.