PM National Health Programme launched in Gilgit-Baltistan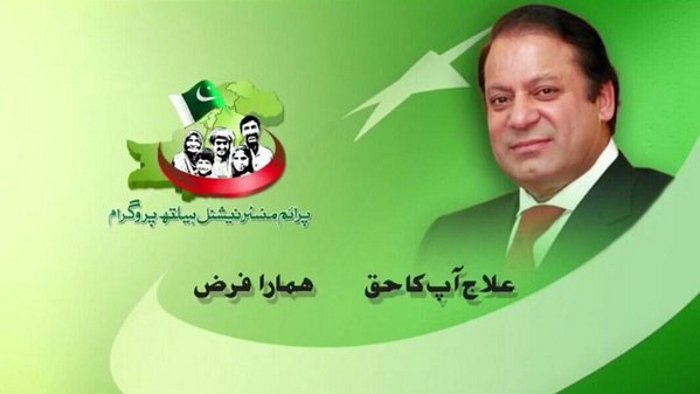 SKARDU: With the allocation of Rs 16 billion for the first phase Prime Minister's National Health Programme was launched in Gilgit Baltistan on Thursday to provide free of cost health cover to poor and low income families.
As the bad weather hampered the visit of Prime Minister Nawaz Sharif who was scheduled to launch the programme, Senior Minister Gilgit Baltistan Haji Akbar Tabani inaugurated the vital health scheme in a ceremony held here at Cadet College.
In the first phase of programme 28,400 families of Skardu, Gurmand and Shigar would benefit from the scheme under which the federal government would provide Rs 300,000 for medical cover of each family per year.
Senior Minister of Gilgit Baltistan who also distributed health cards among the beneficiaries told the participants that besides the common medical issues the health programme would also cover major diseases including the open heart surgery and angioplasty.
If the cost of medical treatment of a registered person or family crosses the amount of Rs 300,000 the government would arrange extra amount through Baitul Maal, he said.Haji Akbar Tabani thanked the Prime Minister for launching the health programme in Gilgit Baltistan and starting it from District Skardu. He also lauded Hashim Popalzai while speaking on behalf of Minister for Health Saira Afzal Tarar highlighted the aims and objectives of the Prime Minister Health Programme and said the federal government would ensure its transparent implementation in the area. Courtesy: The News