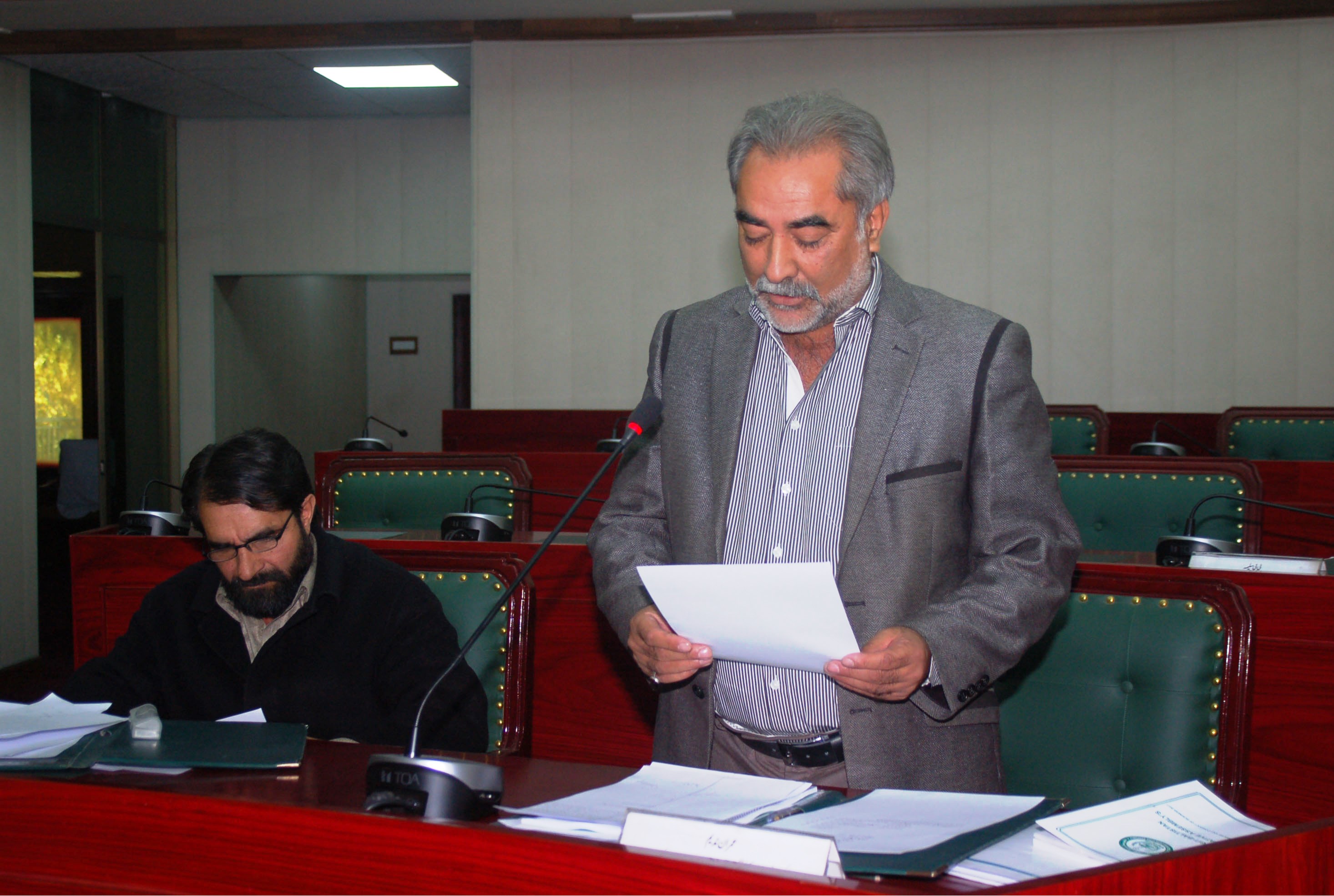 GILGIT: The Gilgit-Baltistan Legislative Assembly on Thursday demanded of the federal government to persuade Chinese government to allow increase in export items from Pakistan through Khunjerab Pass.
The demand was made through a resolution that said that people of Gilgit-Baltistan feared that business between the two countries under China-Pakistan Economic Corridor (CPEC) would not benefit them if the volume of business remained the same.
"Pakistan imports many items from the neighbouring country through Khunjerab Pass while no item is allowed to be exported through this route," said the resolution.
It said that federal government should arrange agreement between China government and Gilgit-Baltistan government for free trade. The resolution was presented by PPP member Imran Nadeem Shigri.
"The local people are not benefiting from the trade between the two countries as China government has banned export of many items from the region," said Mr Shigri.
Javed Hussain, another member, said that Khunjerab Pass should be kept open in all the weathers.
The pass is closed for four months from December to April every year.
He said that the issue of closure of trade through Khunjerab Pass on Saturday and Sunday every week also needed to be addressed.
Deputy Speaker Jaffarullah Khan said that attitude of Chinese immigration with Pakistani visitors at border was also humiliating.
PML-N lawmaker Barkat Jamil said that arrangement should be made for fruit processing in the region.
Minister for Works Dr Mohammad Iqbal said a committee should be formed to assess the benefits of CPEC for local people.
Chief Minister Hafeezur Rehman said that he discussed the reservations of Gilgit-Baltistan people with Chinese authorities the other day in the meeting of Joint Cooperation Committee of CPEC in Islamabad. He said that Chinese authorities agreed to keep open Khunjerab Pass for the entire year.
Through another resolution, the Gilgit-Baltistan Council was asked to review Income Tax Adoption Act, 2012.
Originally Published in Dawn