PM appreciates Aga Khan's role for interfaith harmony; socio-economic development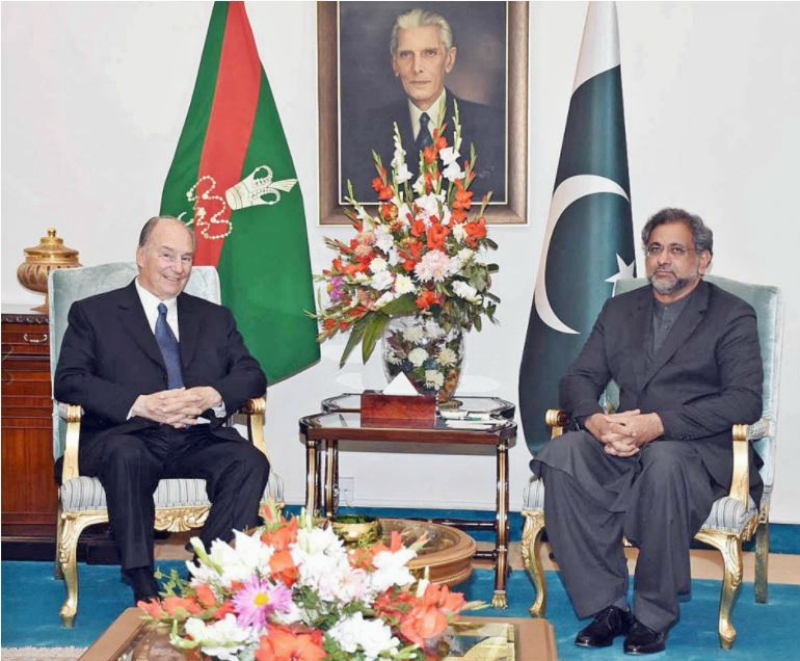 ISLAMABAD (APP):Prime Minister Shahid Khaqan Abbasi Friday appreciated the role of His Highness Prince Karim Aga Khan for promoting peace and interfaith harmony among Muslims, and his valuable contributions towards social, economic and cultural development of the country.
In a meeting with His Highness and his delegation held at the PM House here, the prime minister re-affirmed his support for the Aga Khan Development Network (AKDN) institutions in furthering their development goals.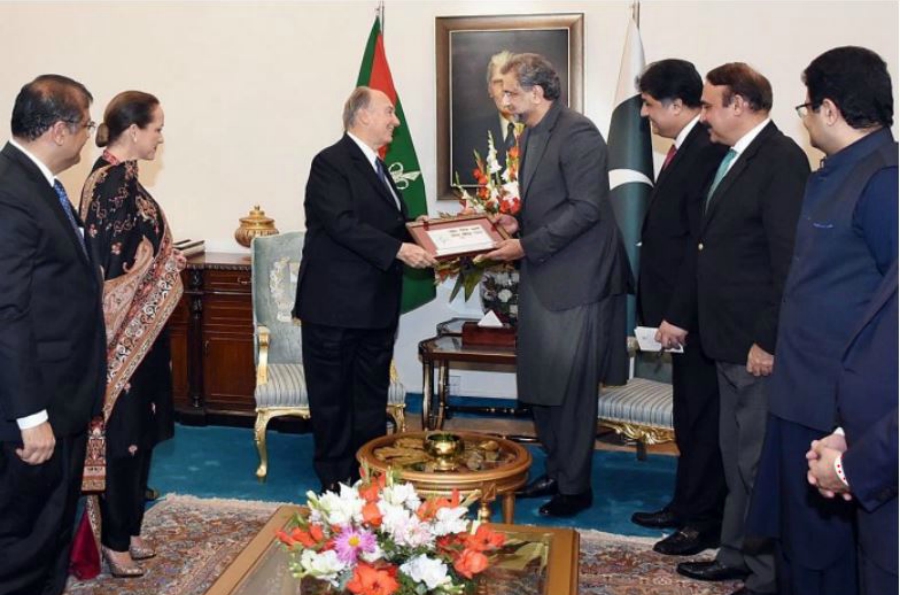 The delegation comprised Prince Karim's daughter, Princess Zahra Aga Khan, as well as senior AKDN representatives including Hafiz Sherali, President Council for Pakistan, Sultan Allana, Chairman TPS & HBL, Ambassador Arif Lalani, Head of the Diplomatic Department, Seat of the Ismaili Imamat, Firoz Rasul, President, Aga Khan University and Iqbal Walji, Chairman, National Committee Aga Khan Foundation, Pakistan.
The prime minister warmly welcomed His Highness and members of the visiting delegation and also presented a special First Day Cover consisting of six stamps illustrating the contribution of the AKDN in the country. The stamps commemorate the Diamond Jubilee – or 60 years – of the Imamat of His Highness the Aga Khan.
His Highness the Aga Khan reiterated his longstanding commitment to the development goals and improving the quality of life of the people of Pakistan.
He thanked the government for its support towards the work of the AKDN and offered to build a university and a nursing college in collaboration with the Government of Pakistan in Islamabad.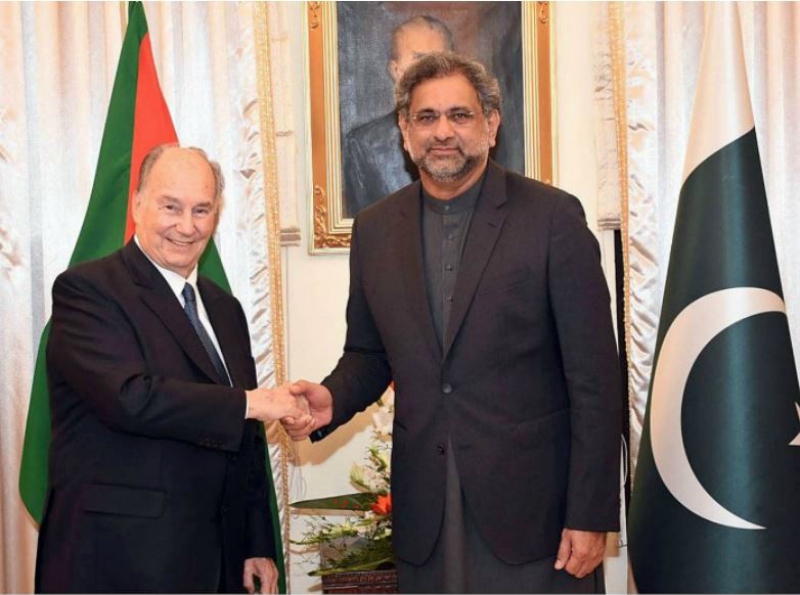 Later, the prime minister hosted His Highness the Aga Khan, Princess Zahra Aga Khan and the AKDN delegation a banquet.
Minister of State for CADD Dr. Tariq Fazal Chaudhry, special assistants to the prime minister Miftah Ismail and Ali Jahangir Siddiqui, Secretary to the prime minister Fawad Hassan Fawad, Foreign Secretary Tehmina Janjua and senior officials attended the meeting.