[Video] His Highness Prince Karim Aga Khan Concludes Pakistan Visit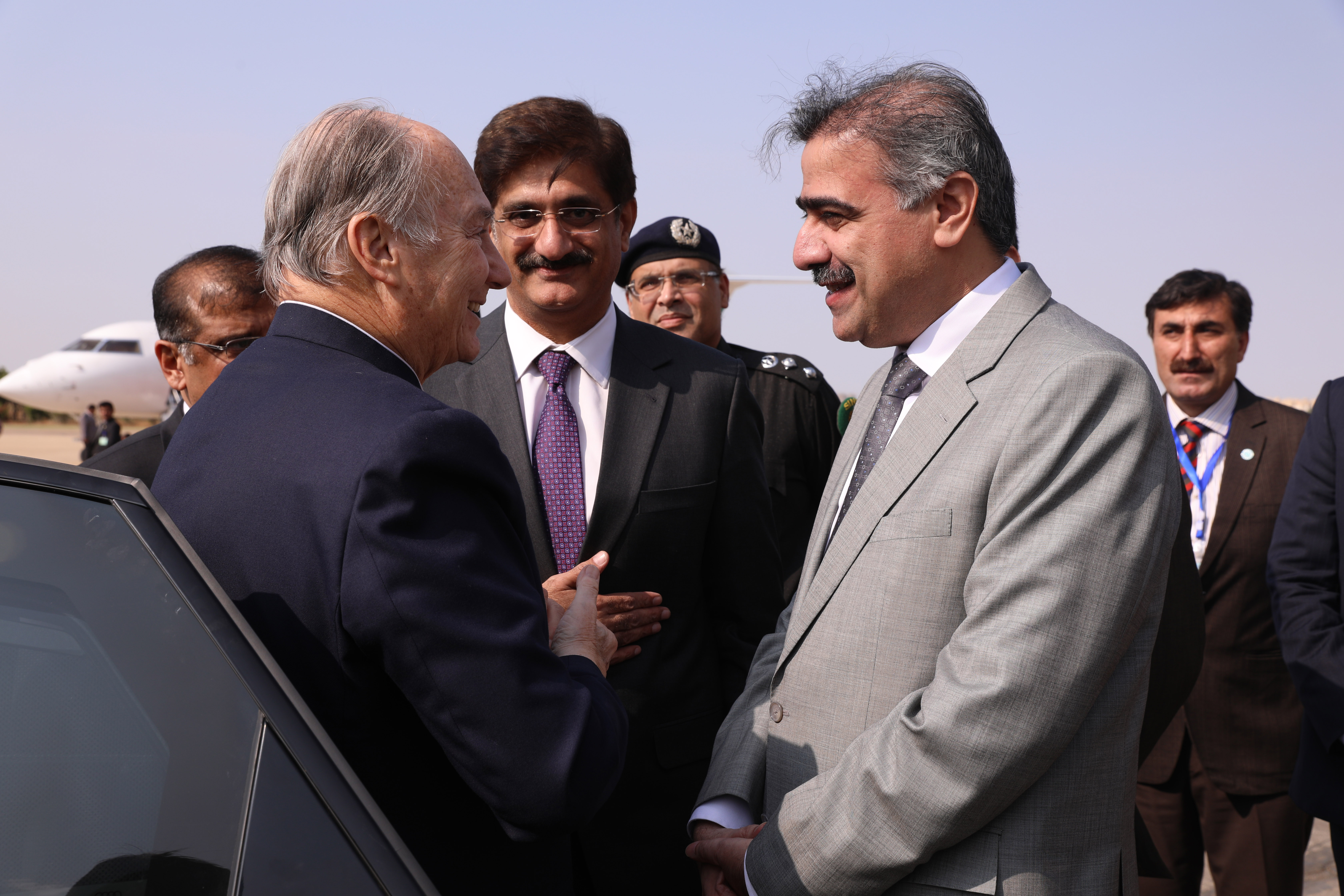 KARACHI: His Highness Prince Karim Aga Khan completed his 13 days visit to Pakistan and left for France on Tuesday evening.
Sindh Chief Minister Syed Murad Ali Shah along with his Cabinet members and the office bearers of Ismaili National Council for Pakistan saw him off at the Old Terminal of Jinnah International Airport.
The Aga Khan arrived in the country on December 7 as part of Diamond Jubilee celebrations of his Imamat as the 49th hereditary Imam of the Shia Ismaili Muslims.
His Highness held meetings with President Mamnoon Hussain, Prime Minister Shahid Khaqan Abbasi, Chief Minister Gilgit-Baltistan Hafiz Hafeez ur Rehman, Former President Azif Ali Zardari, Chairman PPP Bilawal Bhutto Zardari, Governor and Chief Minister Sindh .
His Highness also addressed large gatherings of his followers in Chitral, Yasin, Hunza, Islamabad and Karachi. He stressed on the importance of education, interfaith harmony and directed his followers to spend life within the ethical values of Islam.
Courtesy: the.ismaili, IDGB, IDSindh and many more