Funeral of 3 martyred army Jawans offered in Gilgit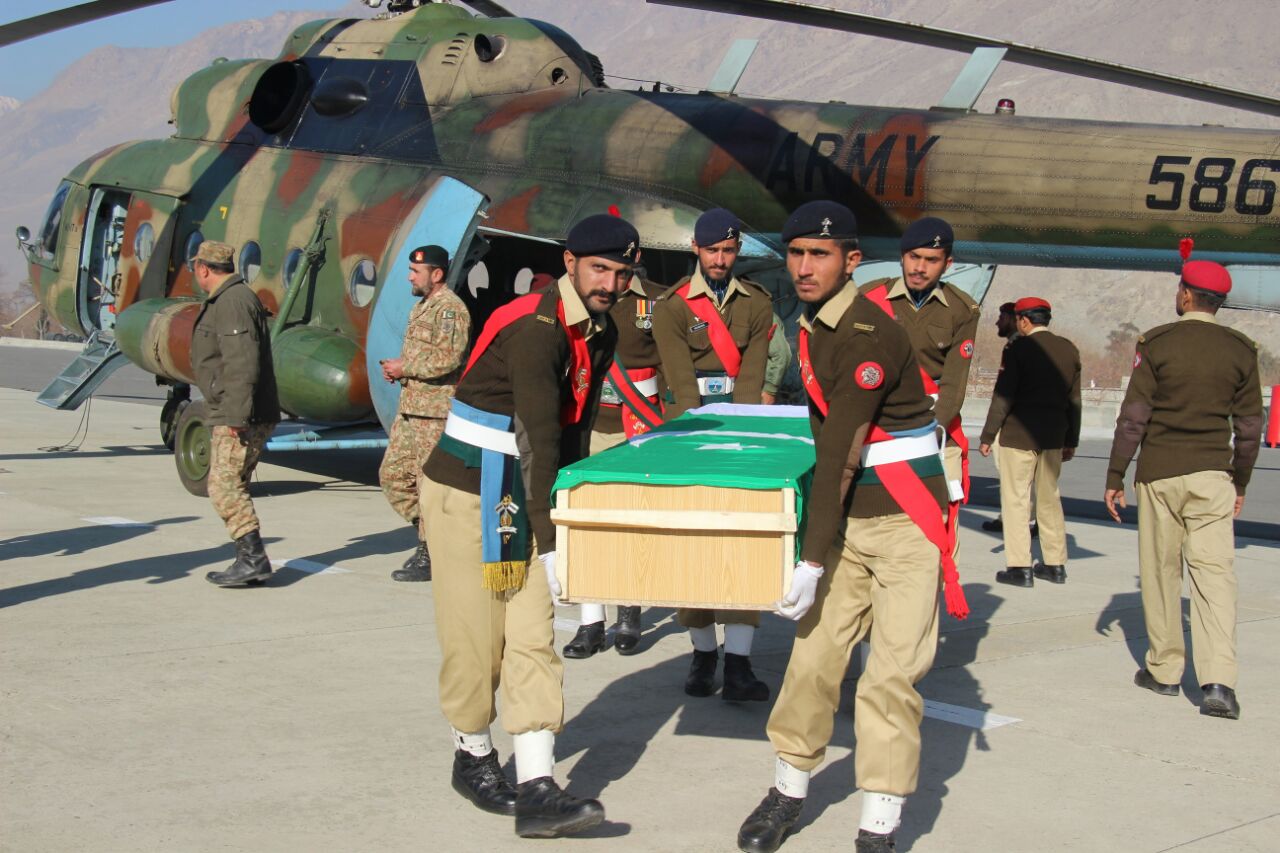 GILGIT: The funeral prayer of 3 martyred Jawans of Pakistan Army, belonging to Gilgit-Baltistan, was offered at Gilgit Heli Pad today.
The funeral prayer was attended by Force Commander Force Commander Northern Areas Maj General Saqib Mehmood Malik and other military officials along with the family members of the Shuhada.
Five Army Jawans were buried under an avalanche in Gayari sector of Siachin, among them 2 were from Ghizer (Naik Nisar Ali from Yasin, Sipoy Aqeel Khan from Gupis), one from Hunza (Sepoy Iqbal Karim, Aliabad) and the remaining two were from other parts of Pakistan.
Watch the video report prepared by Mon Digital