"Eternal enemy", India, asked to stop media propaganda against Gilgit-Baltistan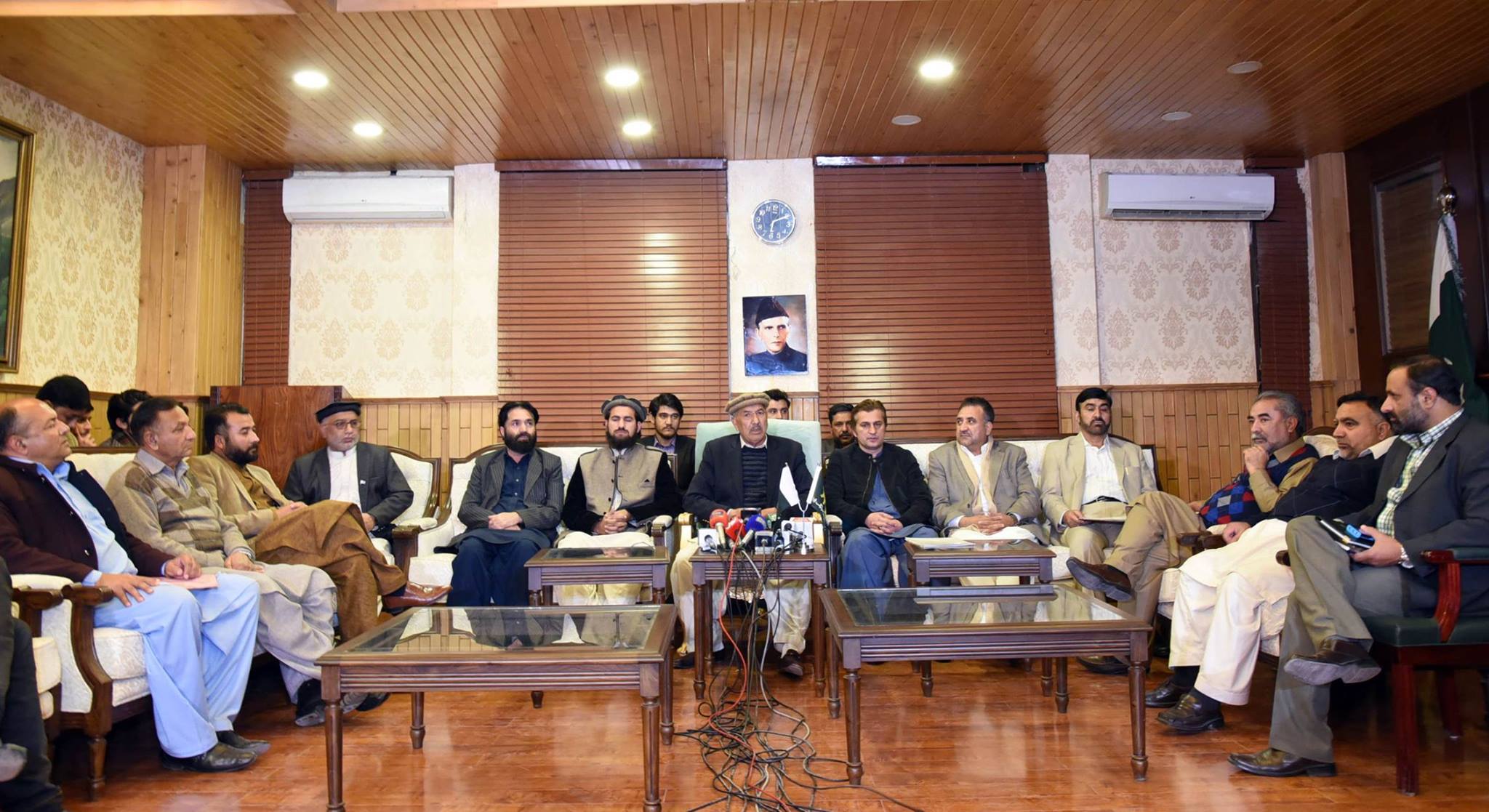 Islamabad: Members of the Gilgit-Baltistan Legislative Assembly (GBLA) in Islamabad today said that the Indian media's propaganda is hilarious. They said that the people of Gilgit-Baltistan consider India to be the "eternal enemy", and they want an end to Indian media's misrepresentation of peaceful and democratic protests in the region.
The politicians, and trade leaders, were addressing a joint press conference at the GB House Islamabad, in which they also announced the agreements reached between the Gilgit-Baltistan government, the federal government and the Awami Action Committee, and traders' unions.
The politicians said that not a single slogan against Pakistan was raised during the entire anti-tax movement, but Indian media was presenting it as an anti-Pakistan protest. They also criticized the national media of Pakistan for not giving adequate coverage to the protest demonstrations, saying this left space for the Indian media to spew venom against Gilgit-Baltistan.
They said that the Adaptation of Tax Act 2012 has been repealed and a new tax act will be introduced, addressing the demands of the protesters who blocked all ten districts during the last month.
Senior Minister Haji Akbar Taban, Law Minister Aurangzeb Advocate and Shams Mir, Information Adviser along with others were present during the press conference. Leaders of the Awami Action Committee and traders' unions were also present.